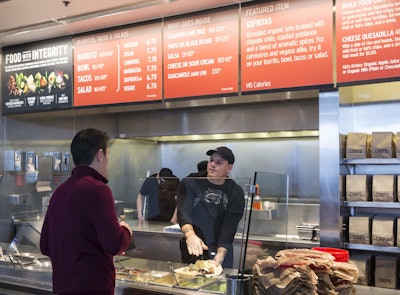 Chipotle has temporarily closed a Dallas location where a diner posted video of rodents inside the restaurant.
A spokeswoman for Chipotle said Wednesday that the restaurant will remain closed while the company thoroughly checks out the 100-year-old building in Dallas' West End neighborhood.
Last month, a diner posted video online that showed three small rodents near a door, including one climbing a wall.
Denver-based Chipotle said at the time that a few mice got inside through a small gap in the building, and that the gap was repaired.
Chipotle has been working to convince customers that its food is safe since 2015, when its sales plunged after an E. coli outbreak. It has made some progress, with sales rising 8 percent during the second quarter, following a 24 percent decline in the year-ago period.
But last month one of its restaurants in Virginia was temporarily closed after dozens of diners fell ill. The company said it believed the source was a sick employee.
Chipotle Mexican Grill Inc.'s stock has lost about a third of its value since May.