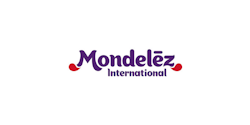 Mondelez expects its second-quarter financial results to reflect problems stemming from a cyberattack that affected companies and governments around the world late last month.

The snack food giant, whose brands include Oreo and Ritz, said that the ransomware attack known as "Petya" affected its shipping and billing during the final days of the quarter.

The delays are expected to be resolved in the current quarter but will remain on the books when second-quarter results are released next month.

"Our preliminary estimate of the revenue impact of this event is a negative 300 basis points on our second-quarter growth rate," the company said in a statement.

Mondelez added that despite related one-time costs in both quarters and some revenue lost permanently "due to holiday feature timing," the company continues to project at least 1 percent revenue growth for the full year.

Official added that the attack was largely contained as of late last week and commended its employees for addressing the problems and maintaining most operations.

"We are pleased that we are making good progress in restoring our systems across the enterprise," the company said.