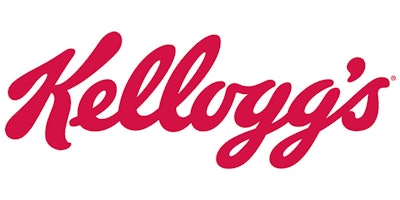 NEW YORK (AP) — Kellogg Co. reported a 50 percent surge in first-quarter profit as lower costs offset a downturn in sales.
The maker of Frosted Flakes, Pop Tarts and Eggo waffles earned $262 million, or 74 cents per share. Earnings, adjusted for non-recurring costs, came to $1.06 per share.
The results topped Wall Street expectations. The average estimate of eight analysts surveyed by Zacks Investment Research was for earnings of $1.01 per share.
The Battle Creek, Michigan company's revenue fell 4.1 percent to $3.25 billion in the period, below Street forecasts. Four analysts surveyed by Zacks expected $3.33 billion.
Kellogg and competitors like General Mills and Post have been cutting costs and changing strategies as consumer trends shift away from processed foods in North America, a key market for Kellogg.
Kellogg expects full-year earnings in the range of $4.03 to $4.09 per share.
Kellogg shares have declined 6.5 percent since the beginning of the year, while the Standard & Poor's 500 index has increased nearly 7 percent. The stock has declined 10 percent in the last 12 months.