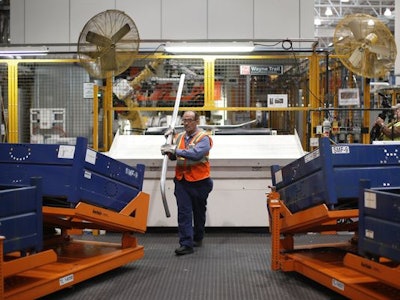 Orders to U.S. factories turned in the weakest performance in four months, although a key category that tracks business investment showed more strength.
Factory orders edged up just 0.2 percent in March, a significant slowdown from February's gain of 1.2 percent. It was also the poorest showing since orders fell 2.3 percent in November, the Commerce Department reported Thursday.
Despite the overall decline, a key category that tracks business investment rebounded to a 0.5 percent gain. That is the best showing since December's 0.8 percent increase. The business category increased a small 0.1 percent in February.
American manufacturers continue to rebound from a rough patch over the last two years when demand for American exports fell due to weak overseas economies and the strong U.S. dollar. The latest report reflects a recovery in U.S. exports, as the dollar has stabilized and major overseas markets have posted stronger growth.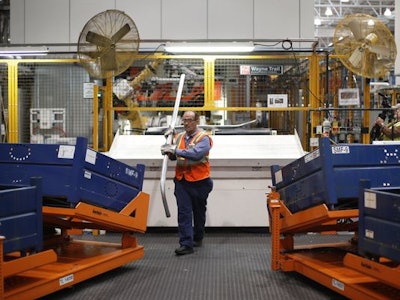 The 0.2 percent overall increase included a 0.9 percent gain in durable goods, which was slightly better than the government's initial estimate last week of a 0.7 percent increase. However, the new report showed that demand for nondurable goods — products that range from food to paper, clothing, gas and chemicals — fell 0.5 percent in March.
The machinery category was up 0.3 percent, led by large gains for construction and mining and oilfield equipment.
In addition to weak exports, manufacturing activity had been hurt by a steep plunge in energy prices, which led to sharp cutbacks by energy companies in exploration and drilling. With energy prices generally rising over the past year, demand for oilfield equipment has increased.
In March the demand for commercial aircraft rose 7 percent, after much larger gains the previous two months. Orders for military aircraft were up an even sharper 31 percent.