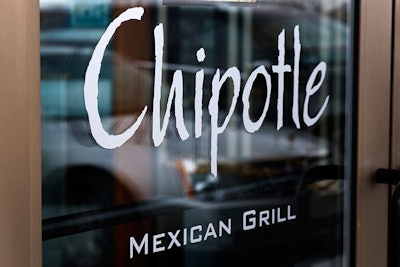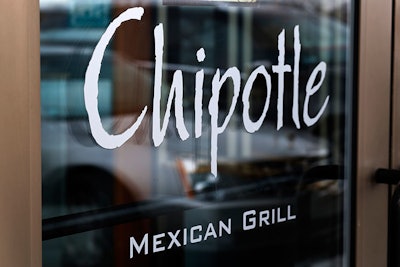 NEW YORK (AP) — Sales at established Chipotle restaurants turned positive last month, potentially a sign that the burrito chain may be starting to recover from a food safety scare.
Shares rose to a high for the year.
The Denver company said Tuesday that sales at established stores jumped 14.7 percent in December. They fell 1.4 percent in November and fell 20.2 percent in October.
The rebound in the final month of the year eclipsed a disappointing outlook for the entire fourth quarter.
Chipotle expects sales at established restaurants to fall 4.8 percent in the final quarter of the year, which is a more significant deterioration than the 3.8 percent drop analysts expected, according to a survey by FactSet. It expects fourth-quarter earnings between 50 cents and 58 cents per share, far below the 96 cents per share analysts expected. Revenue is expected to be $1.04 billion for the quarter, which is just shy of Wall Street's projection for $1.05 billion.
Yet the strong sales number in the final month of the year sent shares of Chipotle Mexican Grill Inc. up $21.64, or 5.5 percent, to $416.70, in afternoon trading Tuesday.
Also supporting share prices, the company said it had authorized the repurchase of as much as $100 million of its own stock. That's on top of its previously announced buyback of $2.1 billion, of which $200 million remains to be purchased.
The Denver company has given out millions of free burritos, launched a loyalty program and created food safety ads to try and win back customers after a 2015 E. coli outbreak sickened some customers.