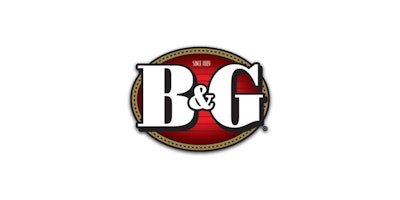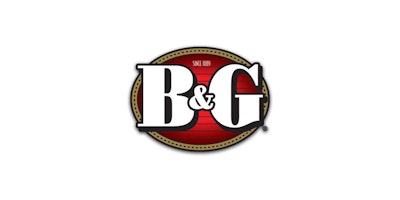 PARSIPPANY, N.J.— (BUSINESS WIRE) — B&G Foods, Inc. announced last week that it has acquired Victoria Fine Foods Holding Company and Victoria Fine Foods, LLC from Huron Capital Partners and certain other sellers for approximately $70.0 million in cash, subject to a customary working capital adjustment.
"We are delighted to welcome Victoria Fine Foods and the Victoria premium pasta sauce brand to the B&G Foods family," stated Robert C. Cantwell, President and Chief Executive Officer of B&G Foods. "The Victoria brand complements very well our existing portfolio of brands, including our Don Pepino pizza sauces, Sclafani crushed tomatoes and Emeril's pasta sauces. And, consistent with our acquisition strategy, we expect the acquisition to be immediately accretive to our earnings per share and free cash flow."
B&G Foods projects that after it fully integrates the Victoria brand, the brand will generate on an annualized basis net sales of approximately $41.0 million and adjusted EBITDA of approximately $9.0 million.
Victoria Fine Foods is a Brooklyn-based business founded in 1929. The Victoria brand offers a variety of premium pasta and specialty sauces, savory condiments and tasty gourmet spreads. Using traditional cooking methods, Victoria sauces are slow kettle-cooked in small batches to ensure rich flavor and a homemade taste. Committed to its values of quality, honesty, authenticity and community, Victoria believes that Ingredients Come FirstTM.
B&G Foods funded the acquisition and related fees and expenses with cash on hand and additional revolving loans under its existing credit facility.
About B&G Foods, Inc.
B&G Foods and its subsidiaries manufacture, sell and distribute a diversified portfolio of high-quality, branded shelf-stable and frozen foods across the United States, Canada and Puerto Rico. Based in Parsippany, New Jersey, B&G Foods' products are marketed under many recognized brands, including Ac'cent, B&G, B&M, Baker's Joy, Bear Creek Country Kitchens, Brer Rabbit, Canoleo, Cary's, Cream of Rice, Cream of Wheat, Devonsheer, Don Pepino, Durkee, Emeril's, Grandma's Molasses, Green Giant, JJ Flats, Joan of Arc, Las Palmas, Le Sueur, MacDonald's, Mama Mary's, Maple Grove Farms, Molly McButter, Mrs. Dash, New York Flatbreads, New York Style, Old London, Original Tings, Ortega, Pirate's Booty, Polaner, Red Devil, Regina, Sa-són, Sclafani, Smart Puffs, Spice Islands, Spring Tree, Sugar Twin, Tones, Trappey's, TrueNorth, Underwood, Vermont Maid, Weber, Wright's and now, Victoria. B&G Foods also sells and distributes Static Guard, a household product brand.