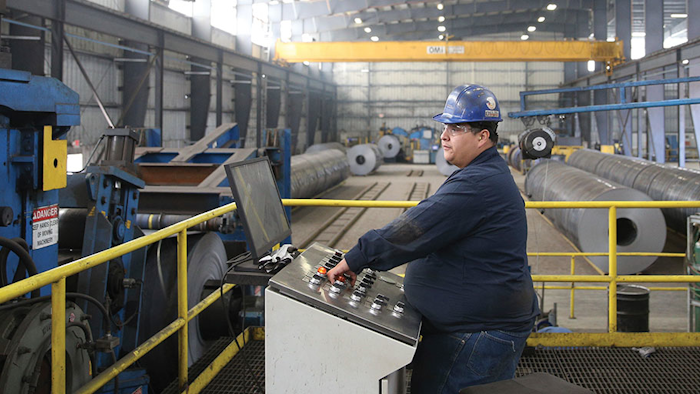 The Federal Reserve's latest survey of business conditions found manufacturing activity accelerating in many parts of the country in late April and early May, even as some businesses expressed concern about uncertainty cause by rising trade tensions.
The Fed said Wednesday that its survey described the economy as expanding at a moderate pace with more than half of the central bank's 12 regions reporting a pickup in industrial activity and a third of those districts describing manufacturing conditions as "strong."
The survey was taken after the Trump administration announced plans to institute tariffs of 25 percent on steel imports and 10 percent on aluminum, actions designed to boost domestic producers.
It will inform discussions when the central bank meets next month, when it is expected to raise rates.