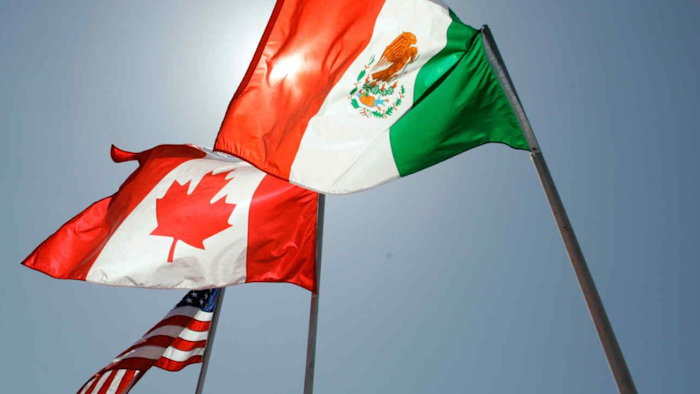 As analysts suggest that the pressure is off regarding a United States withdrawal from the North American Free Trade Agreement, the value of the Canadian dollar and the Mexican peso are rising as tensions decrease.
CNBC reported on Wednesday that Canadian Prime Minister Justin Trundeau is confident that Canada will emerge with a good deal from the renegotiation of the agreement, which is ongoing. U.S. Trade Representative Robert Lighthizier said that there's still "a ways to go" before a new negotiation can be finalized, and that the objective from his standpoint is to bring jobs in the auto industry into the United States.
The Globe and Mail reported that the U.S. gave some ground on one of its most dramatic requests, dropping the requirement for 50 percent of parts in automobiles to be sourced in the U.S.
"While NAFTA renegotiation remains a risk and adverse headlines are a clear possibility, a US withdrawal from NAFTA looks unlikely," said CNBC's sources at Goldman Sachs.
NAFTA has also been in conversation lately because of its role as a potential stabilizing factor during President Donald Trump's controversial tariffs on imported steel and aluminum. Neither Canada nor Mexico will have tariffs levied against them during renegotiations, as they will be addressed separately under NAFTA.
"While the exemption for NAFTA allies will minimize the extent of price shocks related to these new tariffs, procurement professionals should be wary of how purchasing strategies for the products or services they rely on may be affected," said IBISWorld Analyst Roshan Sathyanarayana.