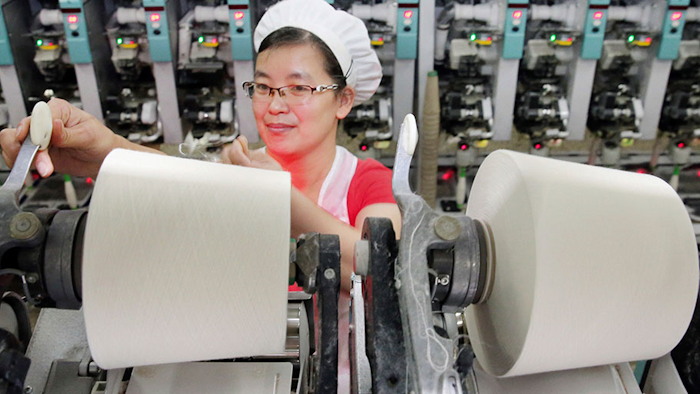 HONG KONG (AP) — Chinese manufacturing started the year off at a slower pace as factory activity eased to its weakest level in eight months on softer demand, especially for exports.
The official purchasing managers' index for January, released Wednesday, slipped to 51.3, down from December's 51.6, though it remains above the 50-point mark signifying expansion on the index's 100-point scale.
The Federation of Logistics & Purchasing's survey found that output and new orders continued to grow but at a slower pace than the previous month.
Foreign demand for China's manufactured exports was elevated ahead of Christmas but slowed in January, said senior statistician Zhao Qinghe of the National Bureau of Statistics, which released the data on its website.
The PMI is a widely watched gauge for manufacturing in the world's second-largest economy.
"The breakdown (of the numbers) shows a broad softening in demand," said Julian Evans-Pritchard of Capital Economics. He noted that the new export orders fell to a 15-month low, "raising questions about the strength of foreign demand."
China posted 6.9 percent economic growth last year, beating the government's official target and analyst forecasts. Economists expect activity to slow this year as the government strives to cool the property market.
Other signs of weakness include recent trade data that showed that imports and exports posted a solid annual increase but slowed in December. Tensions over U.S.-China trade loom after President Donald Trump slapped tariffs on washing machines and solar cells aimed at cheap Asian imports.
In an upbeat sign for the wider economy, China's services sector, meanwhile, regained momentum, according to the official non-manufacturing index, which rose to 55.3 in January from 55 the previous month.