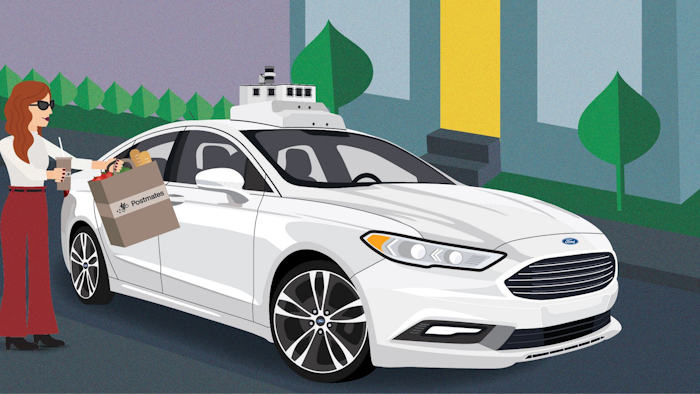 Ford this week announced a partnership with local delivery service Postmates to test self-driving technology for the logistics sector.

The companies, who announced the agreement at CES in Las Vegas, plan to conduct pilot tests throughout the year to evaluate the needs of both merchants and consumers from a fleet of self-driving delivery vehicles.

Reuters reported that the tests would initially use human drivers to collect information about systems that would eventually run autonomously.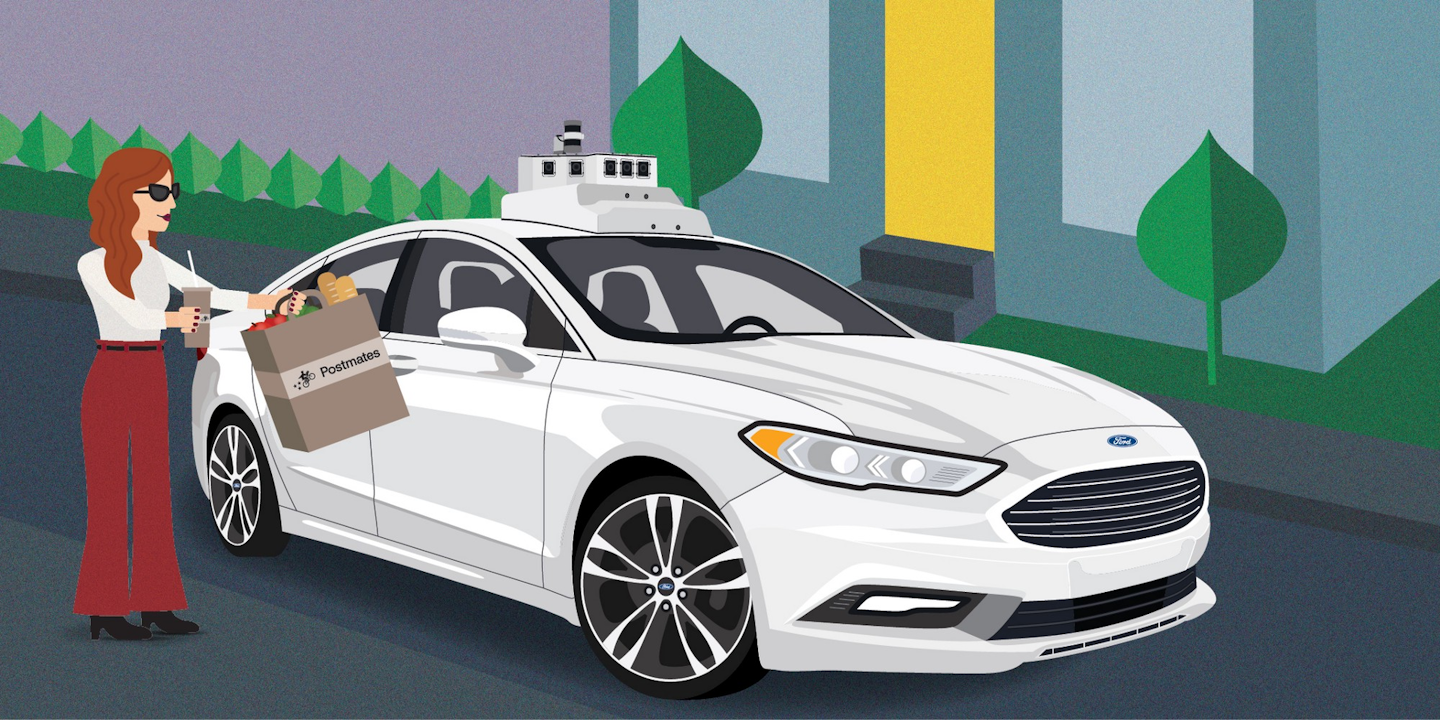 Ford previously partnered with ride-hailing service Lyft and pizza giant Domino's on driverless systems. The latest agreement would add Postmates — which aims to offer local delivery of essentially any item — and its network of 250,000 businesses in 250 cities.
 
"When you combine the power and reach of self-driving vehicles with the deep knowledge of the Postmates team, the scale and scope of the expertise we put into action grows exponentially," said Ford President of Global Markets Jim Farley.

The companies suggested that self-driving vehicles could particularly help smaller businesses and customers in harder-to-reach locations.

"Expanding access to smaller, local merchants is at the core of our business," added Postmates Vice President of Business Operations Vivek Patel. "We view self-driving vehicles as another potential tool that can even the playing field for these businesses, and ensure that geography alone does not equal destiny."