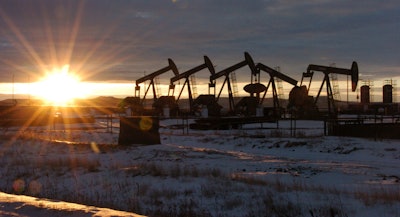 Oil production by the OPEC cartel increased again September to a level that's beyond the limit the group had agreed on in order to push up prices.
The Vienna-based organization said its daily output rose by 88,000 barrels during the month to 32.75 million barrels overall. Since November last year, the cartel has been trying to keep production within 32.5 million barrels.
The increase was mainly due to a ramp-up in production in Libya, Nigeria and Iraq, whose output had been stymied by conflicts in earlier months. Venezuela's production fell sharply amid its financial crisis.
In its monthly report published Wednesday, OPEC also increased its forecasts for global oil demand this year and next year, mainly due to stronger growth in major economies like the U.S., Europe and China.