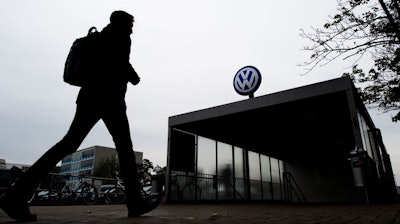 German factory orders rose 1 percent in March after a solid 3.5 percent increase in February, in a sign of strength from Europe's largest economy.
The Federal Statistical Office reported Monday that the rise was driven by foreign demand, which was up 4.8 percent, offsetting a 3.8 percent drop in domestic orders. New orders from inside the eurozone were up 6.8 percent on the previous month, while those from countries outside the eurozone increased 3.7 percent over February.
ING economist Carsten Brzeski cautioned that industrial order figures are notoriously volatile, but said the February and March rises— the first time there have been increases two months in a row since November 2015 — "suggest that industrial production could finally gather some momentum."