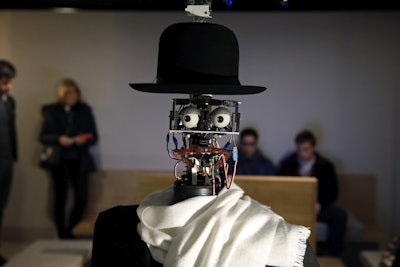 Tech giants and startups alike are rapidly bolstering the power, ease and efficiency of artificial intelligence — to the point where the rapid growth of AI will come from more conventional businesses in coming years.

The Wall Street Journal reports that insurance giant AIG and other corporate behemoths are already expanding their uses of artificial intelligence.

AIG officials told the paper that the company reduced spending on external projects in order to direct funding to a series of artificial intelligence efforts. One project analyzes AIG's systems around the clock, identifies outages and, eventually, could automatically fix them.
This year, the company also plans to hire more programmers for its AI projects.

Other prominent users, the Journal noted, ranged from industrial giant General Electric and health provider Massachusetts General Hospital to financial institutions such as Fannie Mae or Mastercard.

AI, company officials said, quickly completes routine jobs and enables human employees to conduct other business. In coming years, however, its capabilities will allow it to spot trends and aid in making decisions with less and less reliance on programmers.
An October report from International Data Corp. predicted that the global AI market would increase from $8 billion in 2016 to more than $47 billion in 2020.

"We're at a point where artificial intelligence has finally come of age," AIG Chief Information Officer Philip Fasano told the Journal.