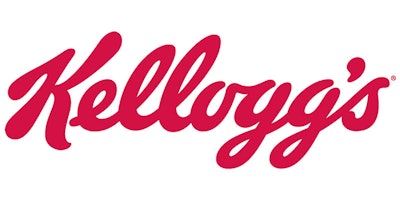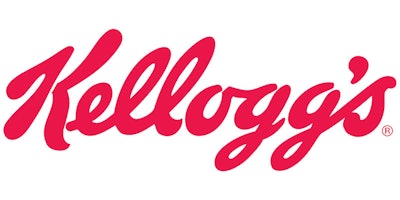 BATTLE CREEK, Mich., Jan. 11, 2017 (PRNewswire) — eighteen94 capital, Kellogg Company's venture capital fund, today announced it led a $4.25 million Series A funding of Kuli Kuli, a manufacturer and distributor of moringa-based products. Other institutional investors in the round were InvestEco and S2G Ventures.
Based in Oakland, Calif, Kuli Kuli is a leading moringa brand in the U.S. A complete plant protein, moringa is produced by trees grown in semiarid and tropical areas. Its leaves, pods and oil can provide a good source of iron, calcium, Vitamin A, and other nutrients.
"We are excited to partner with eighteen94 capital and Kellogg, and we're thrilled that they see the potential in our company and in moringa as a next-generation superfood," said Lisa Curtis, Kuli Kuli Founder and CEO. "We want to create a world where everyone has access to nutritious sources of food. Through this relationship, Kuli Kuli will benefit from Kellogg's resources and global presence, both of which will help us achieve our goals."
"By investing in Kuli Kuli and helping them grow, we're backing a new superfood category, one in which we see the potential for ongoing high-growth," said Simon Burton, managing director of eighteen94 capital and now a member of the Kuli Kuli board of directors. "We love the company's strong management team, great products, and the authenticity of their social mission."
Kuli Kuli is the first investment for eighteen94 capital. The fund was launched in June 2016 to invest primarily in companies pursuing next-generation innovation, bolstering Kellogg Company's access to cutting-edge ideas and trends. The investment mandate includes a focus on start-up businesses pioneering new ingredients, foods, packaging and enabling technology.
"Our social mission is a critical area of focus for Kuli Kuli. We source high-quality moringa from women's cooperatives across West Africa, South America and the Caribbean," said Curtis. "We continue to grow our moringa supply chain by providing fair, sustainable wages to farmers and women-led co-operatives around the world."
Kuli Kuli's delicious Moringa Superfood Bars, Pure Moringa Powder and Moringa Green Energy Shots make it easy for Americans to get their greens on the go while helping Kuli Kuli in planting moringa trees and supporting women farmers worldwide.
For more information regarding eighteen94 capital, please visit www.1894capital.com. For more information regarding Kuli Kuli, please visit www.kulikulifoods.com.
About Kellogg Company
At Kellogg Company, we strive to make foods people love. This includes our beloved brands – Kellogg's®, Keebler®, Special K®, Pringles®, Kellogg's Frosted Flakes®, Pop-Tarts®, Kellogg's Corn Flakes®, Rice Krispies®, Cheez-It®, Eggo®, Mini-Wheats® and more – that nourish families so they can flourish and thrive. With 2015 sales of $13.5 billion and more than 1,600 foods, Kellogg is the world's leading cereal company; second largest producer of cookies, crackers and savory snacks; and a leading North American frozen foods company. Through our Breakfasts for Better Days™ global hunger initiative, we've provided more than 1.7 billion servings of cereal and snacks to children and families in need around the world. To learn more, visit www.kelloggcompany.com or follow us on Twitter @KelloggCompany, YouTube and on Social K.
About Kuli Kuli
Kuli Kuli is one of the leading moringa superfood brands in America. We provide high quality and nutritious moringa, which provides a good source of iron, calcium, vitamins, and antioxidants. Our moringa provides a complete protein with all 9 essential amino acids. Kuli Kuli's delicious Moringa Superfood Bars, Pure Moringa Powder, Energizing Moringa Herbal Tea, and Moringa Green Energy shots make it easy for Americans to get their greens on the go while helping to plant moringa trees and support women farmers in the developing world. To learn more, visit www.kulikulifoods.com or follow the company @KuliKuliFoods on Twitter.