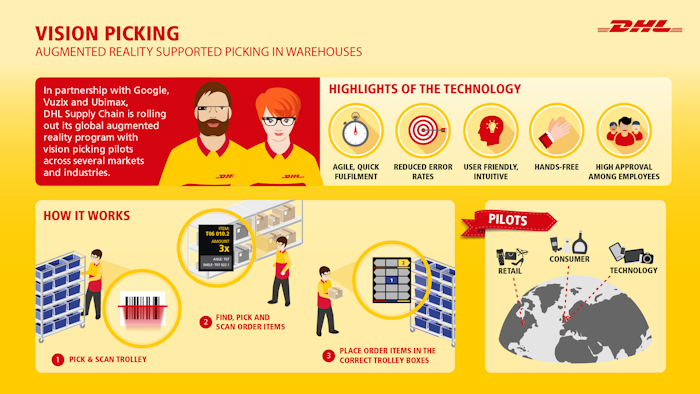 Parcel giant DHL last week announced a sweeping expansion of augmented reality pilot programs at its distribution centers.

The German company's supply chain operations will roll out "vision picking" systems this year, beginning with initial pilots in the U.S., the U.K. and the Netherlands. The expansion will incorporate numerous economic sectors, including the consumer, retail, tech and auto industries.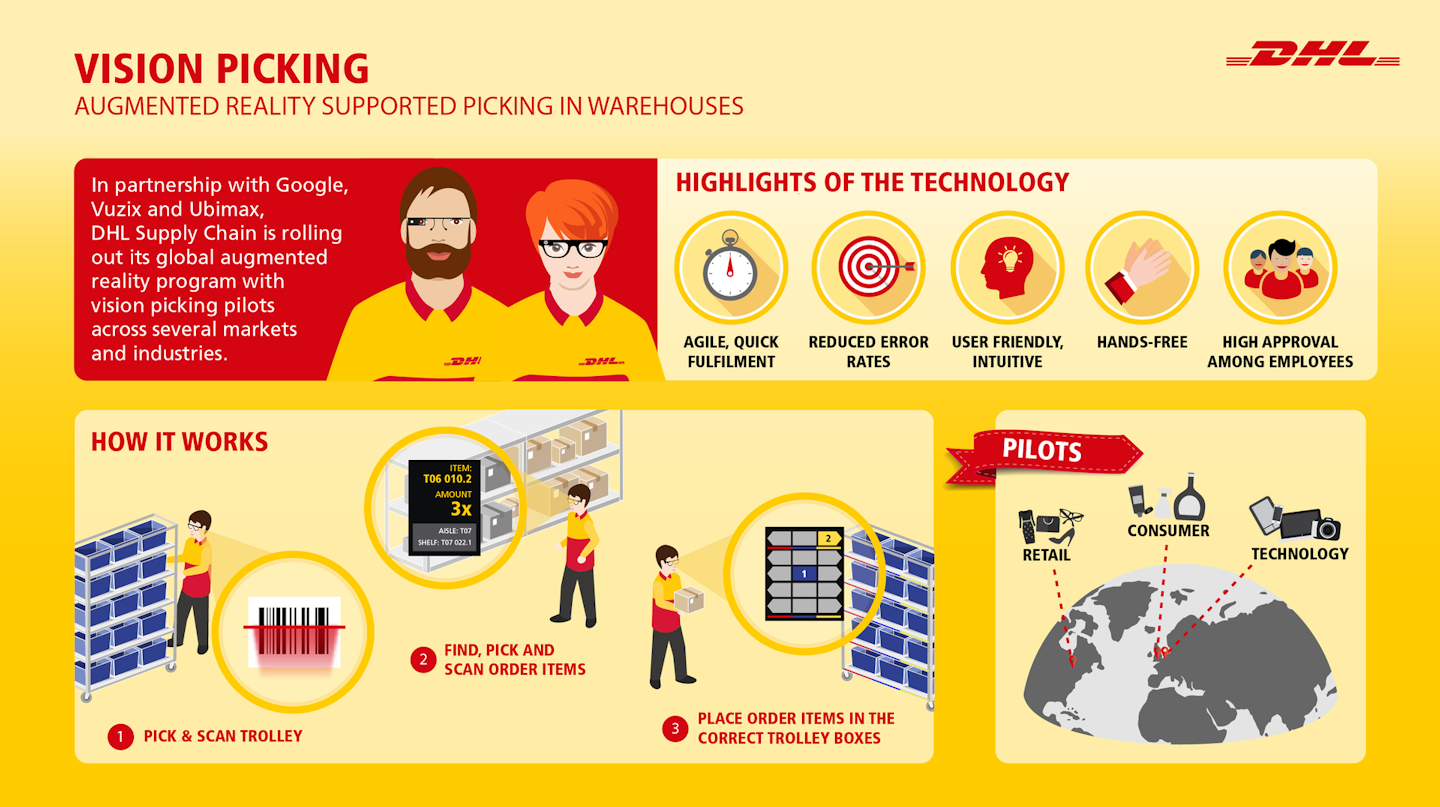 The program utilizes "smart glasses" from Google and Vizux along with software made by Ubimax. The glasses display, within DHL employees' fields of vision, where picked packages should be placed on the company's trolleys.

The system, DHL officials said, enables faster, hands-free order picking with a reduced error rate. The expansion follows an initial trial in a Dutch facility that resulted in increased productivity, fewer errors and better customer satisfaction.

"The Vision Picking Program is DHL Supply Chain's first translation of what augmented reality solutions can look like for supply chains," DHL spokesman Markus Voss said in a statement. "The broad spectrum in which the technology can be applied across various sectors is exciting to us, and the potential of this technology for business is still largely untapped."