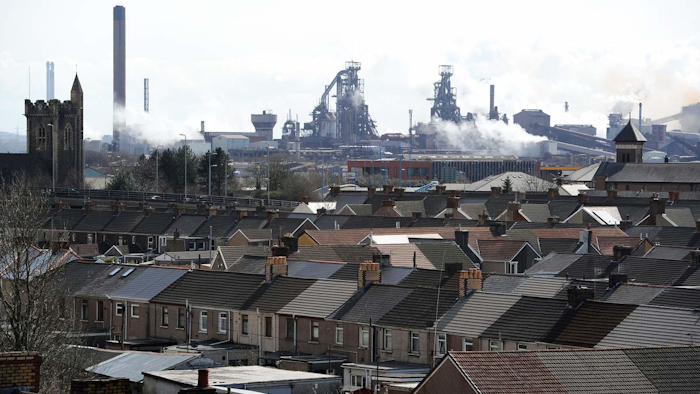 The United Kingdom's vote to leave the European Union could have dire consequences for Mumbai-based Tata Steel, which is one of Europe's largest manufacturers of steel.
According to the Wall Street Journal, the so-called "Brexit" could hinder Tata's attempt to sell its U.K. operations.
Tata said back in April that its U.K. operations were suffering severe funding problems, which it blamed on a glut of steel and high manufacturing costs.
Community, the steelworkers' union, is asking the government to calm fears sparked by vast uncertainties arising from the U.K.'s intention to the leave the EU. 
According to The Guardian, Tata was nearing a deal to sell its Port Talbot-based assets.
The Guardian reports that seven potential buyers of the assets could be waiting in the wings but are now spooked by the plummeting pound, which will make British steel less expensive on the open market.
Roy Rickhuss, General Secretary of Community and Chair of the National Trade Union Steel Coordinating Committee, expressed his concerns in a letter to U.K. Business Secretary Sajid Javid.
"The EU referendum result and the government turmoil that has resulted have placed new question marks over Tata Steel's sales process and the trade unions need to understand what actions government will take to safeguard the future of UK steelmaking," Rickhuss wrote. 
"The Prime Minister and the Business Secretary have both looked steelworkers in the eyes and said they would do everything to save the industry. Senior 'leave' campaigners like Michael Gove said that leaving the EU would help save steelmaking."
Rickhuss said that it was important that the whole U.K. government now get behind steelworkers and help secure the future of their industry.
"During this period of economic uncertainty, it would be a disaster if our steel industry was allowed to crumble," Rickhuss said.