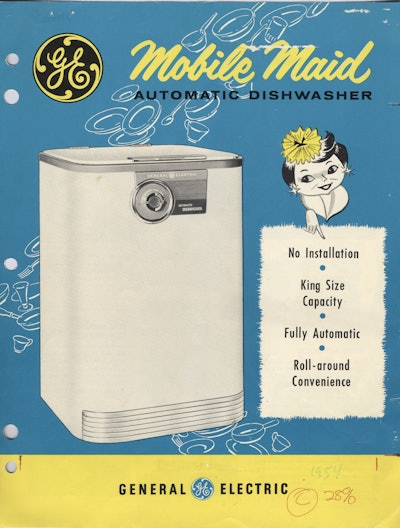 GE parted ways with its century-old Appliances business on June 6, selling the unit to Haier for $5.6 billion. The final price is $200 million higher than originally announced to account for working capital in the business.
"The sale of GE Appliances is another step in the company's portfolio transformation and its mission to become the world's leading digital-industrial company," GE Chairman and CEO Jeff Immelt said in a statement.
"By successfully acquiring Alstom's power and grid assets, splitting off Synchrony Financial and by continuing to execute the GE Capital exit strategy ahead of plan, the team is making GE a simpler, more competitive company."
GE started making electrical household appliances more than 100 years ago. GE engineer James Wood patented the first electric fan in the 1890s, and by 1905 the company was making electric refrigerators, irons and sewing machines.
The company even built a model house in Schenectady, New York, to show off the domestic applications of electricity. The fully wired house came equipped with electric appliances, including a toaster, stove and water heater. In a way, it was the 1905 version of the self-driving car.
The business evolved and grew in tandem with the spread of electricity and the electrical grid, which was pioneered by GE founder Thomas Edison. For many decades, GE made both big generators for power plants as well as little motors for dishwashers and other appliances.
But GE is now much more about software applications than home applications for electricity. The company has been focusing on core industrial businesses such as GE Aviation and GE Power, investing heavily in software and data analytics and connecting machines to the Industrial Internet.
It's symbolic that Joe Salvo, GE's director of the Industrial Internet Consortium (ICC) and a self-described man from the digital future, now lives in the old model electric house. "Edison based our company on the concept that you build a network and you add all kinds of interesting devices to it that will change the way we live — things like washing machines, stoves and electric motors," Salvo told GE Reports. "GE has taken advantage of that network thinking for over 100 years, and the Industrial Internet is the logical extension of that."