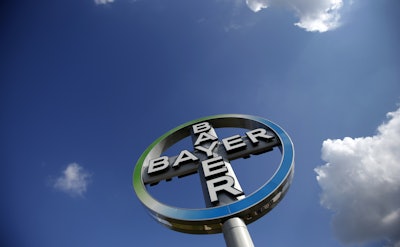 On Thursday, the German drug and chemicals company Bayer confirmed that they were in talks with St. Louis-based Monsanto over an unsolicited takeover bid.
Although neither company has yet to disclose the details of the proposed merger, a report from The New York Times said that the combined annual revenue from sales of antibiotics, pesticides and genetically modified crop seeds would come to more than $67 billion. 
According to USA Today, Bayer said in a statement, "The proposed combination would reinforce Bayer as a global innovation-driven life science company with leadership positions in its core segments, and would create a leading integrated agriculture business."
Monsanto confirmed in a statement that its board is reviewing Monsanto's proposal but that doesn't guarantee any sort of deal will be made. 
This latest news follows a number of related consolidations within the chemicals industry, including the mega-merger between DuPont and Dow Chemical.
How do you think Monsanto will respond to this takeover bid from Bayer? Comment below or tweet me @AbbDean.