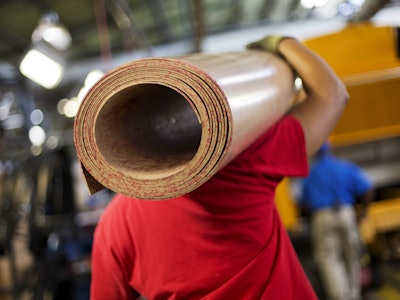 For most of the previous century, Pittsburgh's industrial economy was defined by steel.
Although the city's economy was forced to diversify after the collapse of the local steel industry, the area's manufacturing sector could soon get a jolt from an unlikely source.
The Pittsburgh Post-Gazette reports that officials from Brooklyn e-retailer Etsy met with local businesses and economic development groups this week as part of a broader effort to add manufacturing to Etsy's operations.
Etsy began selling handmade crafts and artwork in 2005 and now generates $2.4 billion in annual sales from its 1.5 million artisans.
Last year, however, the company launched a platform to match its entrepreneurs — who could have difficulty meeting large orders — with small manufacturers that share the company's goals of transparency and person-to-person commerce.
The company previously met with business leaders in New York and Boston.
"There's so much history in the manufacturing space here … and a mix of old manufacturing and new artisans," Emily Smith of Etsy Manufacturing told the Post-Gazette. "Pittsburgh has been on our target list."
The small manufacturing initiative drew skepticism from Etsy sellers and shoppers alike who worried about its impact on the website's small-scale, quirky marketplace.
Etsy officials, however, aren't shy about their efforts to dramatically expand their reach.
"Our mission is to reimagine commerce in ways that build a more fulfilling and lasting world," CEO Chad Dickerson recently told Bloomberg. "We don't want what Etsy is doing to be a marginal niche effort."
Officials in Pennsylvania, meanwhile, welcomed the effort to secure new business for its industries. Local foundations and nonprofits are helping to facilitate Etsy's program with funding and support services.
"If a designer is using plastics or tungsten steel in their products, we have manufacturers locally who produce those," SMC Business Councils President Steven Shivak told the Post-Gazette. "We want to make sure if it's designed here, it's manufactured here."