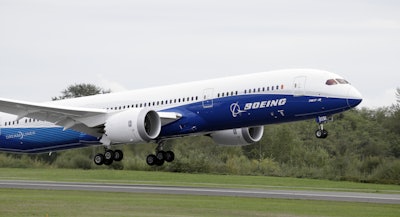 Boeing is facing an investigation by the Securities and Exchange Commission over financial projections about two of its jets.

Bloomberg, citing sources with knowledge of the matter, reported that a whistleblower complaint alerted authorities to possible issues with the long-term profit projections of the 787 Dreamliner and 747 jumbo aircraft.

The report said that Boeing utilized a method called program reporting to distribute massive upfront manufacturing costs over many years. Critics of program reporting argue that the practice can conceal potential financial losses.

No decision has been made about bringing a case against the Chicago-based aerospace giant.  Neither the company nor the SEC commented on the report.

In the wake of the Bloomberg report, shares of Boeing recorded their largest drop since going public 44 years ago.

The Wall Street Journal also reported this week that Boeing plans to implement a cost-cutting strategy — which will include layoffs — to address growing threats from competitors.