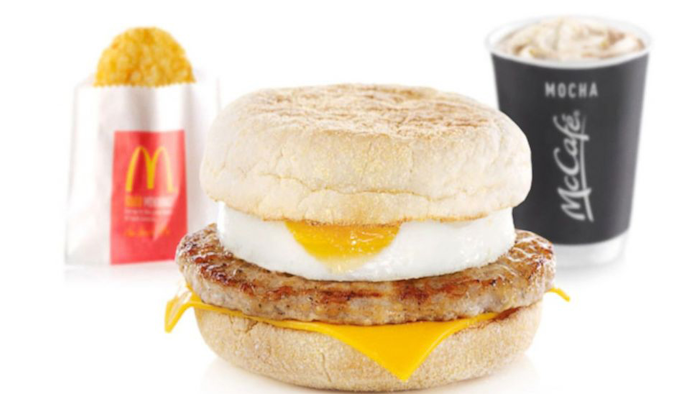 McDonald's reported its best quarter in nearly four years on the heels of its decision to serve breakfast items around the clock.

The company attributed the 5.7 percent sales increase in the U.S. during the final three months of 2015 to unseasonably warm weather and its all-day breakfast offerings that began in October.

The fourth-quarter performance followed a modest 0.9 percent increase in the third quarter. Sales had declined for two years prior to the third quarter report.

CEO Steve Easterbrook, who took over the hamburger giant last March, attributed changes in ingredients and preparation for the initial turnaround.

The bigger bet, however, was offering the Egg McMuffin and other breakfast items after 10:30 a.m.

Preliminary indicators suggested that the new breakfast options were making an impact, but the fourth quarter was McDonald's best since early 2012.

Earnings and total revenue for the fourth quarter also exceeded analysts' expectations.

"We ended the year with momentum, including positive comparable sales across all segments for both the quarter and the year — a testament to the swift changes we made and the early impact of our turnaround efforts," Easterbrook said.

McDonald's global sales increased 5 percent at established locations in the fourth quarter after a 4 percent increase in the third quarter.