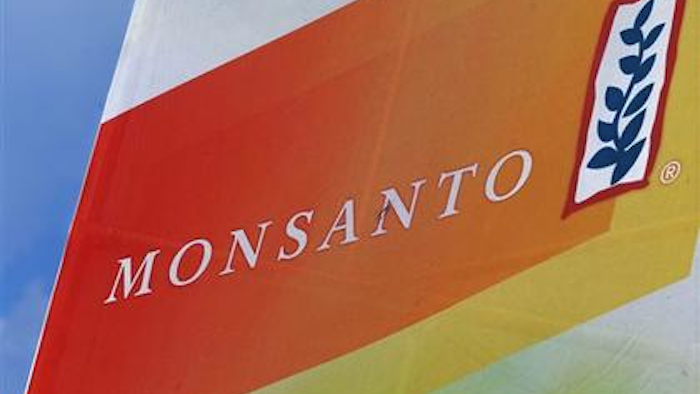 Monsanto Co. says it will eliminate 2,600 employees as part of a cost-saving plan as it reported a loss for the fourth quarter amid falling sales of its biotech seeds and herbicides.
Its shares dropped more than 2 percent in premarket trading Wednesday about an hour ahead of the market open.
The St. Louis-based agricultural business giant said the workforce cuts will come over the next two years with the aim of generating $275 million to $300 million in annual savings. The cost of the reorganization — which will streamline sales, research and other departments — is estimated at $850 million to $900 million.
Monsanto announced the lay-offs as it reported a $495 million loss for its fiscal fourth quarter.
The company said it had a loss of $1.06 per share. Losses, adjusted for one-time gains and costs, were 19 cents per share.
The results failed to meet Wall Street expectations. The average estimate of eight analysts surveyed by Zacks Investment Research was for a loss of 1 cent per share.
The agriculture products company posted revenue of $2.36 billion in the period, which also missed Street forecasts. Four analysts surveyed by Zacks expected $2.89 billion.
Monsanto expects full-year earnings in the range of $5.10 to $5.60 per share.
Monsanto shares have fallen 26 percent since the beginning of the year, while the Standard & Poor's 500 index has dropped roughly 4 percent. The stock has decreased 20 percent in the last 12 months.