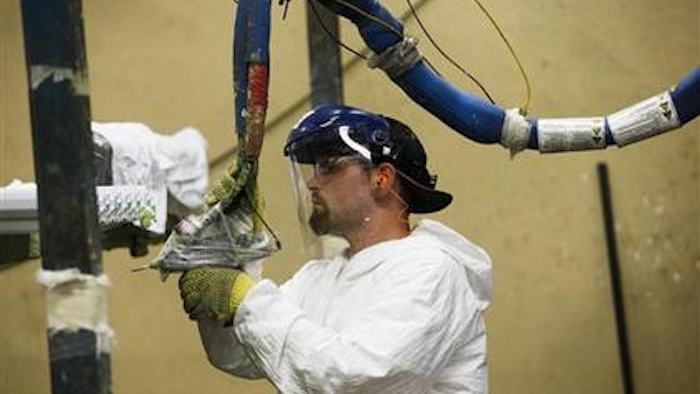 The Federal Reserve Bank of New York says factory activity in New York state fell sharply in September for the second straight month, dragged down by a drop in new orders and shipments.
The New York Fed's Empire State manufacturing index registered minus 14.7 this month after a minus 14.9 in August. Last month's reading was the lowest since April 2009, during the Great Recession.
September's Empire report is another sign that U.S. manufacturers are contending with the fallout from plunging energy prices and a strong dollar, which makes U.S. exports more expensive overseas.
A gauge of new orders came in at minus 12.9, and shipments registered minus 8.0. In addition, a measure of employment fell to minus 6.2 in September from a positive 1.8 last month.