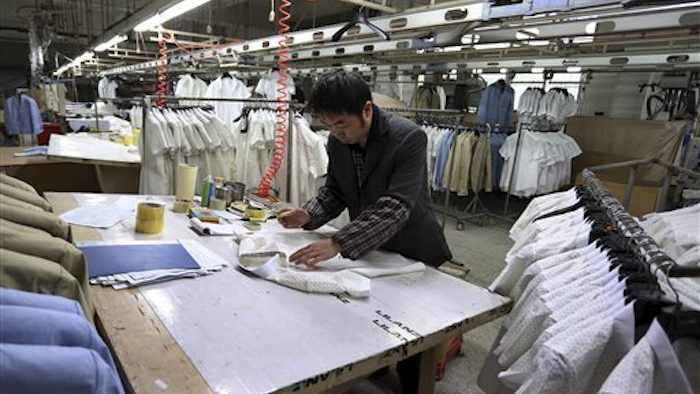 A new survey shows China's manufacturing activity improved in February for the first time in several months.
HSBC Corp. said Monday its purchasing managers' index rose to 50.7 from January's 49.7 on a 100-point scale on which numbers above 50 show activity increasing. It was the first improvement since October.
On Saturday, Beijing cut interest rates for a second time in three months in a sign of official worry that China's economic slowdown is deepening too abruptly.
HSBC said its survey found growth in output and total new orders accelerated but new export business declined for the first time in 10 months.
Input costs fell, raising the prospect that already low inflation could tumble into a potentially dangerous bout of deflation.