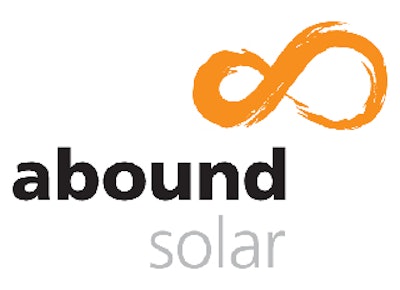 WASHINGTON (AP) — A Colorado-based solar panel maker that received a $400 million loan guarantee from the Obama administration is set to file for bankruptcy, the latest setback for an industry battered by the recession and stiff competition from companies in China.
Abound Solar of Loveland, Colo., said Thursday it will suspend operations and file for bankruptcy next week, after talks with potential buyers broke down. The company received about $70 million from the Energy Department before officials froze its credit line last year.
Abound is the third clean-energy company to seek bankruptcy protection after receiving a loan from the Energy Department under the economic stimulus law. California solar panel maker Solyndra and Beacon Power, a Massachusetts energy-storage firm, declared bankruptcy last year.
Abound said about 125 workers would be laid off.