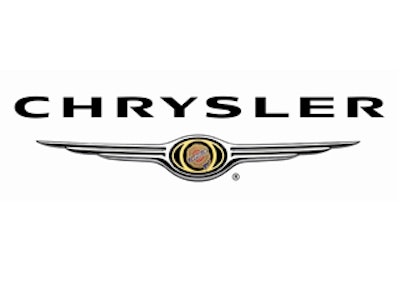 BELVIDERE, Ill. (AP) — Chrysler said Thursday that it is hiring 1,800 new employees as it increases production at its plant in Belvidere, part of a once-dominant manufacturing area that now has the state's highest unemployment rate and has been battered by the economic downturn.
The news, some said, should provide both real and psychological boosts to a region — including nearby Rockford — more accustomed in recent years to headlines about layoffs and closures than hiring.
Chrysler said at a news conference at the sprawling plant that about 500 of the new employees will work on the new Dodge Dart while the others will work on the existing Jeep Compass and Liberty models. All are expected to be hired by the third quarter of this year. The plant already employs about 2,700 people and creates hundreds of other nearby jobs at parts suppliers and other vendors.
Chrysler CEO Sergio Marchionne acknowledged the area's struggles when he spoke to several hundred workers assembled at the plant. Chrysler laid off almost 1,000 employees in Belvidere in 2008 before emerging from bankruptcy with new owners. Unemployment in the Boone County, where the plant is located, was a state-high 14 percent in December. Winnebago County, where Rockford is located, had a jobless rate of 12.2 percent.
"I know that times you've endured in the recent past were not easy," Marchionne said. "In 2009, when we emerged from bankruptcy, there was only one shift that was running here ... with little hope and tremendous uncertainty."
The jobs are tied to a $68 million package of state tax breaks and other incentives given to Chrysler in 2010.
Gov. Pat Quinn, appearing with Marchionne, cheered the creation of more manufacturing jobs in an area where they're the largest employer. Just over 19 percent of the local workforce is employed in manufacturing.
"Manufacturing is the key part of our American economy and our Illinois economy," Quinn said.
At least one employee, while thankful for good news, was skeptical about the long-term impact of the new jobs on high local unemployment.
"I'd like to see more," said 58-year-old Art Nemmers, a 14-year plant veteran. "This is a drop in the ocean."
But a spokesman for the state Department of Employment Security, which administers unemployment benefits, said putting well over a thousand people back to work in an area where the work force numbers about 167,000 — with about 23,000 out of work — is meaningful for the local economy.
"These are real dollars being spent in real diners and real taverns and real grocery stores," Greg Rivara said. "And with Rockford, given its history and how closely it aligns itself with manufacturing, it is significant."
__
David Mercer reported from Champaign, Ill.