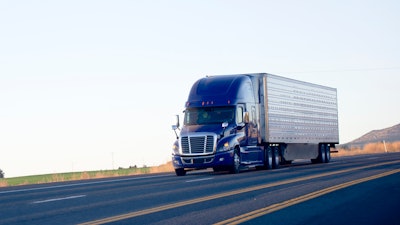 When e-commerce first started to gain traction, many analysts saw that as the beginning of a rapid demise for brick-and-mortar retailers. Years later, there's a growing realization physical stores are here to stay. Still, it is difficult to argue against e-commerce being the future. Ecommerce sales grew from $5 billion in total U.S. retail sales in 1998 to nearly $815 billion in 2020.
Ecommerce is not just convenient for consumers, but also has a significantly lower barrier of entry for investors. This has lead to an overwhelming majority of e-commerce businesses being small enterprises. Small businesses cannot afford to consistently fill entire trucks with only their cargo. This is where LTL shipping comes in - from scalability to increased security, as well as reduced cost of transportation and carbon footprint.
What is LTL shipping?
LTL shipping stands for less-than-truckload or less-than-load. It is a form of shipping that involves the consolidation of relatively small quantities of freight that is heading in the same direction – but from different shippers. The freight usually weighs under 10,000 pounds. These are loads that cannot fill a trailer on their own - hence the name 'less than truckload'.
Small shippers do not have the shipment volume of large stores. LTL provides an avenue for small shippers to move their cargo efficiently. The availability of LTL has changed e-commerce in multiple ways.
Scalability
LTL expands an e-commerce business' options for scalability and versatility. Even when an online store starts to use LTL, it does not have to bank on it exclusively. You have the option to tap into other forms of freight transportation, including parcel and full truckload (FTL), when the situation demands it. LTL expands your freight options without having to invest in or incur the cost of exclusively using parcel and/or FTL. You can have tiny to small items go by parcel, small to medium-sized freight by LTL, and large cargo by FTL.
LTL also broadens the array of options you can make available to your customers. For example, due to the need for consolidating freight from different small shippers, LTL cargo on average takes longer to get to its final destination than parcels and FTL. On the other hand, LTL costs less. Giving customers multiple options allows those who don't mind spending more for parcels and FTL to choose from these options instead of LTL.
Increased Security
LTL rides on the same carrier infrastructure used for FTL shipment. This infrastructure comprises multiple elements that are designed to standardize the transmodal movement of different types of cargo. It's not just about containerization but how individual shipment units are handled. The majority of LTL cargo will be packed onto pallets before it's loaded on a truck. Shipment transported in pallets is more stable, and has better chances of being handled safely – which implies a significantly lower risk of damage or loss.
This is important because the more your shipments get damaged in transit, the higher the number of returns you can expect from customers. A high number of returns only adds to your overall logistical costs. That is compounded by the resulting customer dissatisfaction, which endangers your prospect of a repeat sale.
Reduced Transportation Costs
LTL leverages economies of scale. Since a small e-commerce store does not have the order volume needed to fill a trailer, the truck's entire space is instead split between multiple stores. That way, you only have to pay for the space your goods occupy but still get to enjoy the benefits of having your product moved by a reliable, reputable carrier. If an e-commerce store were to hire the entire (mostly empty) truck instead, the cost would far exceed and wipe out any profit margin that may have otherwise been received through the sale.
In this respect, the logic of LTL is not too different from that of public cloud computing. You get access to a world-class product or service for a fraction of the amount you would pay if you were to set up and operate it entirely on your own. When contemplating the LTL service to use, many online retailers opt to work with a 3PL to make sure the cost does make financial sense. The top 3PL companies will offer e-commerce stores quotes from multiple carriers, so the store can pick the carrier that offers the best value for money.
Automated Shipment Tracking
Few things are more unnerving to an online retailer than not knowing where a shipment currently is and how soon they can expect it to get to its destination. And it's bad for overall business as well since delays and uncertainty have an adverse impact on customer experience. What's even worse, no one wants to call the carrier whenever they want to find out where their goods are.
Automated shipment tracking would ordinarily be a perk only available to big businesses that can afford to engage large carriers through truckloads of cargo. LTL makes this world-class tracking accessible to small e-commerce stores. Depending on the carrier you use, you can track your shipment in multiple ways including PO number, PRO number, bill of lading number, shipment number, shipment pick-up date, and more. This tracking would often be available via a web-based dashboard accessible from anywhere there is an Internet connection. Many platforms will also provide an option for email and/or text notifications that proactively relay updates on important milestones during your shipment's movement.
Reduced Carbon Footprint
Carbon emissions have been a major topic of global conversation for decades now. The focus on the reduction of carbon footprints has only grown over time. For e-commerce stores that are keen on keeping their carbon emissions at the bare minimum, LTL can be a practical way to do just that. The consolidation of multiple shipments into a single truck almost certainly reduces the overall emissions by each supplier, even when you factor in the longer journey to the destination that LTL will entail when compared to FTL. If sustainability is a major component of your business model, LTL is a solution worth adopting.
It is not a guarantee that LTL will be the best alternative for your e-commerce store. Like any shipping alternative, the magnitude of benefit from LTL will vary from one business to the next. The combination of business-specific factors such as mileages, product costs, product weight, and product volume will determine if LTL is the right strategic decision. Still, the impacts outlined here should provide useful pointers on the path your evaluation of LTL's benefits should take.
Will Schneider is the founder of InsightQuote, a match-making service for B2B services.