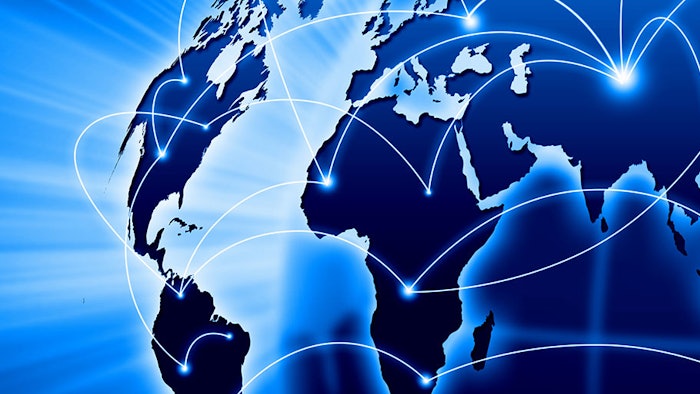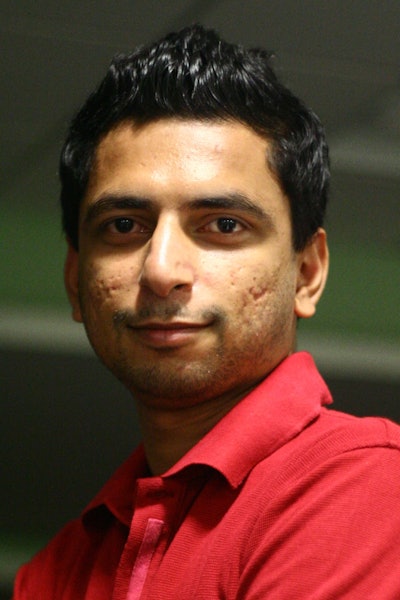 Macroeconomic changes are impacting global and domestic supply chains as political agendas are implemented. The current Trump administration is deregulating in certain areas, leading to a lower cost of non-compliance for domestic businesses, while also increasing tariffs for some imported metals, which will cause increased price volatility and impact on the supply chain as costs change.
International trade risks are changing with the new U.S.-focused domestic policy. For example, car manufacturers in the U.S. have relied on Mexico for parts, but some are now moving to U.S.-based suppliers based on the national policy focus on domestic manufacturing and the associated cost structures. While some automotive companies (e.g. Volkswagen, GM, Toyota and BMW) announced to continue with their plans to invest in Mexico, other players (such as Ford) decided to invest in the U.S. instead. In the long term, U.S. companies can evaluate selling cars or components manufactured in Mexico to other markets, to capitalize on the country's Free Trade Agreements (FTAs) with more than 40 other countries across Europe, South America, and Asia.
Meanwhile in Europe, environmental, social and governance (ESG) factors are increasing in significance for businesses. There is growing recognition that a sustainable supply chain—promoting good governance and adherence to sound labor and green principles—is a pre-requisite for companies to support not only their brand, but also for compliance with heightened regulatory scrutiny.
This means that for procurement teams in Europe, and for those globally with operations in Europe, there is a stronger focus on best cost, rather than low cost sourcing, bearing environmental and social governance factors in mind across the supply chain so they have an auditable track of vendor policies and behaviors.
These changing priorities mean that procurement needs to be aware of policy movements and their associated economic and cost impacts. Continuous monitoring and screening of suppliers and prospective suppliers in the market is essential. Benchmarking internally and against competitors to find which cost centers should demand most focus, is also important.
This is a lot to take on—particularly with strategic areas of procurement coming to the fore, such as supplier enabled innovation—but imperative for effective cost rationalization. Supply chains count for a large proportion of the finished industrial product, so focusing on this area directly impacts the bottom line.
Tools to Support Cost Rationalization in the Supplier Base  
Business must concentrate on areas where the most tangible benefits can be made. This means understanding which categories are the most strategic, what are the KPIs (both internally and externally) associated with pricing movements for their product and the associated inputs, and how likely are these to change. Building appropriate cost models and monitoring key cost heads frequently with the right variables underpinning them, is a starting point for being able to be more forward looking and responsive as markets move.
Data and technology: Sourcing the appropriate insight to do this effectively is key—you need to know and understand your data. Using tools and technology such as total cost of ownership models and cost calculators powered by analytics to focus in on the right data, both structured and unstructured, is increasingly important to derive the right insights. Added to this, the human interpretation of that data is essential to provide useful, actionable feedback to the business.
The uptake in technology across the supply chain has already helped improve areas of focus for cost rationalization such as the increased use of spend analytics. Access to global data and real time alerts to monitor suppliers and supply chain volatility, has significant benefits for building cost models and examining price volatility. Companies will also need to factor the results of these models into spend to assess overall optimization and consolidation opportunities.
Should cost modelling: Looking at trends and what the costs should be in the industry to inform negotiation discussions, is also invaluable. At our company, we helped one client examine the cost of steel rollers. In benchmarking the RFPs from suppliers, some cost components stood out as being above industry average; this insight enabled more structured discussions with suppliers in the process, ultimately driving substantial savings. When a supplier increases prices, citing increases in raw materials, conduct your own independent research to see if this can be benchmarked. For one of our clients, we reduced a potential contract price increase from 25 percent to 6 percent in the oil and gas industry, leading to savings of $10 million.
Sourcing restructuring: Focus on the important KPIs in a specific category you are targeting. Through more effective supplier negotiations, you can neutralize market movements. Consider whether regional or centralized purchasing is better for that category. The timing of commodity purchases is also key, especially with highly volatile and seasonal commodities. For one client, we looked at dry ginger across its three key production zones in China, Nigeria and India; by moving purchasing times to specific periods of the year, we improved the company's sourcing strategy based on price and crop quality, leading to significant savings.
Where Next for Cost Rationalization?
There is no end point for cost rationalization. In the early 2000's the sole focus was on cost saving, but now a company can move from a focus on the present to scenario planning for future events, or build ESG criteria into supply chain risk management and cost rationalization processes.
One thing you can do today is assess where you are on your cost rationalization journey:
Do you have the right tools, such as cost calculators and price forecasting tools?
Do you have access to real time data from credible sources, as well as frameworks and models that can assess different scenarios?
Do you have a strong understanding of the different stakeholders in the supply chain, and the right skills within the team to engage effectively?
Are you setting, measuring and evaluating the right metrics and KPIs?
We see many Fortune 100 companies now focusing on 3-4 year planning scenarios, and by anticipating outcomes associated with macroeconomic changes (such as increased currency volatility), they are better able to deal with business variables.
Subash Chandar is Associate Vice President of The Smart Cube.