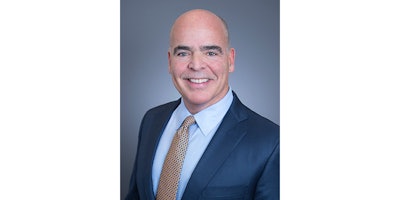 For companies in the food and beverage industry, the fast pace of change is both a challenge and an opportunity.
New technology has impacted virtually all aspects of production, distribution and retail. Packaging, labeling, product offerings and marketing are continuously evolving. These rapidly changing consumer demands and trends put pressure on companies to stay relevant, which often requires companies to be well-capitalized.
In this environment, financial executives should consider exploring how asset-based lending offers creative financing solutions that can help them stay competitive in executing a long-term strategy. Among other advantages, asset-based lending is a flexible alternative to traditional financing and can support working capital.
Q: The food and beverage landscape has seen many changes over the past few years with new technology, consumer demands and consolidations. How can companies leverage asset-based lending to stay competitive?
Joseph Nemia: Technology is driving innovation and disruption across all industries, and the food and beverage industry is no exception. Technology investments are critical in boosting productivity, profitability and inventory management. Often in partnership with their lenders, management teams are considering the big trends that impact their business, from health and fitness to consumer buying patterns.
Data coupled with economic and social trends helps lenders understand what their customer's customer — the end consumer — wants. Emergence of e-commerce and the rise of meal-prep services such as Blue Apron and Hello Fresh create a whole new set of demands and points to fewer in-store shoppers.
Using insights and modeling, companies can identify and prioritize mission-critical initiatives that drive productivity, efficiency and compliance with FDA requirements. In an on-demand economy, inventory tracking and control systems, as well as technology affect capacity and sales.
The food and beverage industry like many others is experiencing consolidations, as seen recently with Amazon's acquisition of Whole Foods. If a company's strategic plan includes expansion to new products, markets or geography, asset-based lending is a great alternative to finance an acquisition as a company's collateral may be considered in the structure of the credit.
As grocers look to fund essential business strategy and operations, financial executives should consider asset-based lending to maximize their financing needs.
Q: Besides technology, what other areas of a company can be improved by asset-based lending?
JN: The fundamentals of an asset-based loan provide companies with funding for many critical business areas.
Asset-based loans can also support seasonal fluctuations in sales optimizing collateral values to manage inventory demands. This enables companies to manage sales and cash flow spikes without adversely affecting their current financial stability and bottom line.
Further, the reliance on collateral in an asset based loan provides opportunities for businesses to focus on strategic business goals. When a company's assets grow, their capacity to borrow also increases.
Q: What do you think the biggest misconception is for companies that have not considered asset based lending as a means for capital investments? What would be your one piece of advice for people who are not familiar with this kind of lending option? Why is now an opportune time to take advantage of ABL?
JN: Asset-based lending is a strong solution for companies with an asset-rich balance sheet that need financing for working capital, acquisitions and/or debt restructuring. Many food and beverage companies are finding that now is an opportune time to consider asset based lending because leveraging assets provides higher borrowing capacity with a flexible and cost-effective structure.
As the food and beverage industry continues to evolve, asset-based lending can help provide essential financing that helps businesses stay nimble and competitive. For many businesses leveraging assets can be attractive rather than adding to liabilities. In addition, the flexibility, low cost and structure make asset-based lending a popular choice for food and beverage distributors and grocers operating in a fast-changing environment. By engaging with a strong, strategic partner who brings deep industry expertise and has the ability to provide extensive collateral experience, companies can receive flexible financing options.