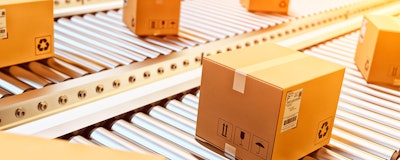 Forward-thinking enterprises and industry analysts agree: Enterprise Labeling and Artwork Management are converging. But why you may ask, and how can this help business?
Well the answer is simple - It just makes sense. Companies have struggled for many years now to manage the growing complexities of their supply chains and go-to-market packaging content. Labeling has become more complicated as data requirements continue to expand, and artwork management has been challenged to meet an increasing number of demands on a global basis. Additionally, labeling and artwork management both face challenges around content review and approval as organizations look to streamline the process. However, significant efficiencies and cost savings can be found when adopting a single, unified approach to deal with customer, product, regulatory and regional complexities that impact both labeling and artwork management — whether it is on traditional packaging, online or in the supply chain.
Industry analysts are defining a singular labeling and artwork management platform where both enterprise labeling and traditional artwork management are core pillars. That is because there is a growing realization that by deploying these solutions together, companies can better address regulatory mandates, guarantee accuracy and consistency, mitigate risk, reduce complexity, ensure traceability, increase agility and optimize costs. This is increasingly important as modern enterprises need to move products faster, comply with regulatory standards, and ensure greater accuracy and consistency in their efforts to expand globally. At the same time, these businesses feel added pressure to meet changing customer requirements while ensuring visibility, traceability and auditability.
Opportunity for New Efficiencies
As enterprise labeling and artwork management gain significant market momentum, companies are looking for solutions that address all of their challenges. Unfortunately, existing solutions have traditionally been siloed, or not well integrated. This approach creates inefficiencies and redundancies across teams managing labeling and artwork content. When managing separate solutions, labels or artwork used in packaging and the supply chain can be delayed, inaccurate and risk hefty regulatory fines. Maintaining these different systems is costly and inefficient, and can limit growth.
In addition, collaboration between internal and external stakeholders can be difficult as companies struggle to provide easy access to labeling and artwork management across the organization, as well as with outside business partners. This coincides with the desire of organizations to upgrade from distinct desktop applications to enterprise-class solutions that offer flexible, scalable, standardized platforms for global growth. This is why companies are now looking for partners and solutions that offer cloud and on-premise deployment models capable of addressing the full range of customer needs with an end-to-end solution across both labeling and artwork management.
Addressing a Broader Set of Challenges
This new combined approach redefines how enterprises — large and small — create, manage and print complex labeling and packaging artwork with the flexibility to choose from a full range of capabilities, depending on their specific needs. This new method addresses a broader set of challenges through one comprehensive, end-to-end, cloud-based digital platform. It allows internal and external teams to have a more collaborative, unified way of creating, reviewing, approving, and printing labels and artwork.
So, as business demands continue to increase, companies will be looking for enterprise labeling to become a central part of addressing new challenges that were addressed by adjacent yet separate solutions in the past. These companies are now seeing value in a holistic view of enterprise labeling as it converges with their requirements for complex workflow management, content management and artwork management. The future of labeling and artwork management lies in offering a cloud-based platform, which enables organizations to access solutions that manage any and all of their labeling and artwork needs.
Benefits of a Combined Platform
This new digital platform brings significant benefits to global organizations, dramatically increasing the speed, accuracy, visibility and flexibility required for dynamic labeling and artwork management. In one platform, organizations can now manage the content (including images, artwork, warnings, translations and phrases) used for both labeling and packaging with an easy-to-use workflow that supports the broadest range of label types and artwork varieties with high-volume print capabilities. Because change is constant, this type of solution empowers users across an organization to quickly and easily keep pace with evolving customer and regulatory requirements. As needs grow in labeling and artwork management, the platform scales seamlessly to support expansion, including in emerging global markets. Customers can be offered added flexibility to choose the deployment method — on-premise, cloud or a hybrid approach — that works best for them with the ability to go all-in with the cloud when they're ready.
Improved Handling of Regulatory, Compliance & Customer Requirements
This integrated, unified approach increases agility and reduces costs for companies looking to deal with customer, product, regulatory and regional complexities that impact both labeling and artwork management. Making mass changes in response to regulatory, customer, or time-to-market goals is now faster than ever before. Also, this new approach mitigates risk of regulatory non-compliance and the associated fees and lowers the risk of costly product recalls while keeping up with changing customer requirements.
Additionally, the new platform simplifies and streamlines validation with proven workflows and approval processes to monitor and control label and artwork changes. Automating workflow within enterprise labeling is especially important for regulated industries where validation, traceability and compliance are essential. This advanced capability enables customers to reduce cycle times on labels and artwork from months and weeks to days. The benefits are significant and can represent a huge cost savings and increase agility when new products are introduced or major changes to labels and artwork based on customer and regulatory requirements are needed.
Streamlined Manufacturing and Supply Chain Operations
By combining labeling and artwork management, companies can significantly improve operations. In this unified digital platform, organizations can manage both labels and packaging artwork, shortening lengthy approval cycles while reducing costs and simplifying system maintenance. Because enterprises are interconnected and store their data and artwork in many different places, the combined solution integrates with ERP, WMS, MES, PLM, RIM, and other enterprise applications. Organizations can create and print labels and artwork faster than ever before to align with production and go-to-market goals.
Additionally, managers can gain better control, consistency and flexibility over the label and artwork process by managing and sourcing content centrally. By accessing the latest content from existing applications, users can ensure content is accurate and up-to-date which eliminates the potential for costly mistakes.
Transforming the Label and Artwork Management Space
A combined platform uniquely addresses the full spectrum of labeling and packaging artwork requirements for enterprises across the globe. This new approach transforms the label and artwork management space and will redefine how large enterprises design, manage and print complex labeling and packaging artwork, and scale those solutions throughout global operations. Through this type of platform, which provides cloud-based and on-premise solutions, global companies will be able to easily meet industry-specific requirements throughout marketing, regulatory, quality, operations, manufacturing and supply chain organizations. This approach will leverage advanced workflows, content management, business rules. It will offer unsurpassed visibility to dynamically address regulatory mandates, guarantee consistency, mitigate risk, reduce complexity, ensure traceability, increase agility and optimize cost. In short — it just makes sense.
Josh Roffman is VP product management at Loftware.