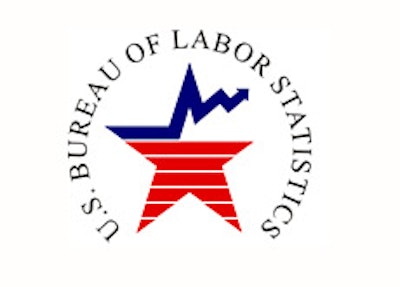 Michigan and Indiana each passed so-called "right-to-work" laws in 2012, prohibiting mandatory union membership and collection of dues as conditions of employment.

But although the legislative efforts to pass the laws drew fierce protests and dire forecasts for organized labor in eachstate, the two neighbors -- each of whom rely heavily on manufacturing -- have reacted very differently in the second full years following their enactment.

In Michigan, the number of employees represented by unions fell by 25,000 last year, dropping from 656,000 in 2013 down to 631,000 according to recent numbers from the U.S. Bureau of Labor Statistics. The number of union members, meanwhile, fell by a larger number, from 633,000 to 585,000 over that span.

As a percentage of overall workers, 14.5 percent of Michigan employees belonged to unions last year while 15.7 percent were represented by them; both numbers exceeded 16 percent in the previous year.

Although union membership in Michigan, like the rest of the country, has fallen considerably in recent years -- largely due to job losses in the auto industry -- analysts said the new right-to-work law undoubtedly contributed to the latest decrease.

Across the state's southern border, however, Indiana saw an increase in union membership last year compared to 2013.

BLS numbers showed Indiana's union numbers climbed by 50,000 -- from 249,000 in 2013 to 299,000 last year -- bringing the total close to the state's membership prior to passage of right-to-work. The total number of workers represented by unions, meanwhile, increased from 275,000 to 335,000.

As a result, 10.7 percent of Hoosier State workers were members of unions last year, as opposed to 9.3 percent the year before, and the percentage represented by unions climbed from 10.3 percent to 12 percent.

Observers, however, attributed the increase to an improved economy, while labor officials credited large public projects in the state -- noting that the law still has the potential to erode union membership over time.

After passage of the Indiana and Michigan right-to-work laws, 24 states now have such laws on the books -- with many listed among states with the lowest-percentage of union workers. Several more states could join their ranks following Republican gains at the ballot box last fall.

Overall, 11.1 percent of wage and salary workers nationwide were members of unions last year, down slightly from the 11.3 percent in the 2013 BLS survey.