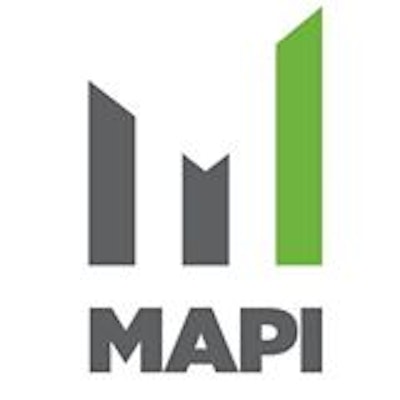 Amidst a weak and uneven global economic rebound, a general malaise pervades the Asian economic outlook, according to a report from the MAPI Foundation, the research affiliate of the Manufacturers Alliance for Productivity and Innovation.
The Asian Manufacturing Outlook provides forecasts for Japan, South Korea, and a group identified as "Developing Asia"—China, India, Indonesia, Malaysia, and Thailand.
Co-authors Cliff Waldman and Yingying Xu, Ph.D., note a number of factors for somewhat muted prospects in 2015. China's exports were unable to offset the slowness in domestic demand, Japan's recession is reinforcing regional weakness, and the promise of new leadership in India will take time to realize. Economic activity in the other areas was sluggish to mixed in 2014, but Waldman and Xu see shades of optimism for 2015.
Japan's economy contracted in the second quarter of 2014, primarily because of weak global demand, consumer adjustments to positive inflation, and a sales tax increase, but nascent signs of recovery have begun to appear. The MAPI Foundation projects GDP growth of 0.9% in 2014 and 1.6% in 2015, and industrial production growth of 2.7% in 2014 and 2.0% in 2015.
Improvement in external demand, the finance ministry's increased fiscal spending goal, and service sector deregulation should assist the South Korean economy in 2015. The forecast is for a 3.5% GDP advance in 2014 and 3.6% growth in 2015. Industrial production is anticipated to grow 1.6% in 2014 and 3.6% in 2015.
While China's economic stimulus efforts will likely continue, Waldman and Xu expect the nation's GDP growth to slow from 7.2% in 2014 to 7.0% in 2015. Year-over-year growth of industry value-added is expected to decline from 8.4% in 2014 to 8.1% in 2015.
Over time, India will likely become a much-needed positive for Asian growth, but the economic promise of new political leadership will need time to evolve. The MAPI Foundation anticipates GDP increases of 5.4% in 2014 and 6.7% in 2015. Industrial production is forecast to grow 3.8% in 2014 and 5.8% in 2015.
GDP in Developing Asia as a whole is forecast to grow 6.5% in 2014 and 6.7% in 2015. Industrial production is expected to increase 7.4% in 2014 and 7.5% in 2015.