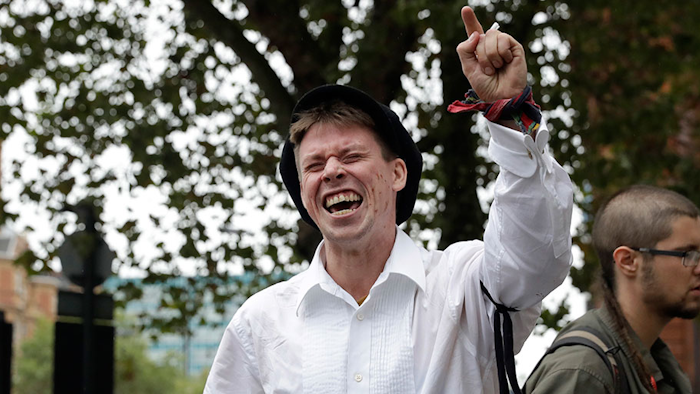 LONDON (AP) — A judge says a British man accused of hacking into U.S. government computer systems and stealing confidential information should be extradited to the United States to face trial.
Judge Nina Templa told Lauri Love on Friday that he can appeal the judgment.
U.S. prosecutors say 31-year-old Love hacked agencies including the U.S. Army, NASA, the Federal Reserve and the Environmental Protection Agency and stole names, Social Security numbers and credit card information.
Love's lawyers say he has Asperger's syndrome, and will be at risk of suicide if he is jailed in the U.S.