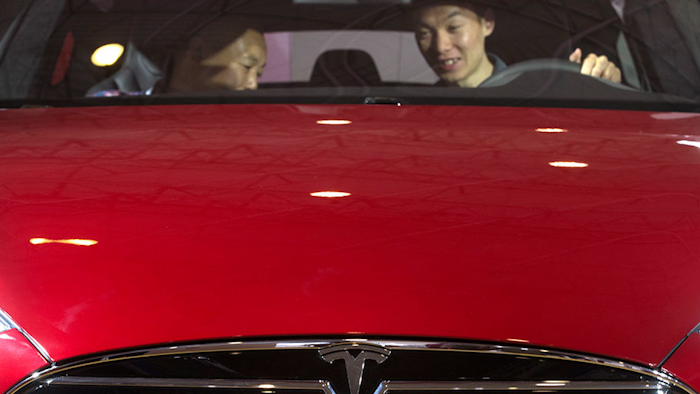 As federal authorities continue to investigate a fatal crash involving Tesla's semi-autonomous driving technology, a Chinese driver is now blaming the "Autopilot" system for a crash in Beijing last week.

Luo Zhen, a 33-year-old tech firm programmer, told Reuters that the Autopilot system was engaged during his commute to work when his car hit a vehicle parked halfway onto the road.

No one was injured in the crash, which was filmed with Luo's dashboard camera.
Tesla indicated that although it is still investigating the incident, Autopilot was engaged and the driver's hands were not detected on the wheel. It is the first known crash in China involving Autopilot.

The luxury electric vehicle maker has defended its technology in the wake of the May crash that killed Ohio tech entrepreneur Joshua Brown in Florida.

Brown's Model S did not detect a tractor-trailer turning in front of him and neither the car nor driver made any attempt to brake. The crash was the first fatal accident involving the Autopilot technology and prompted investigations by both the National Highway Traffic Safety Administration and National Transportation Safety Board.

Tesla maintained that drivers with Autopilot activated must remain attentive and keep their hands on the wheel at all times.

Luo and others in China, however, suggested that Tesla sales staff in the country instead promoted the vehicle as "self-driving."

"They use this immature technology as a sales and promotion tactic ... but they don't take responsibility for the safety of the function," Luo told Reuters.