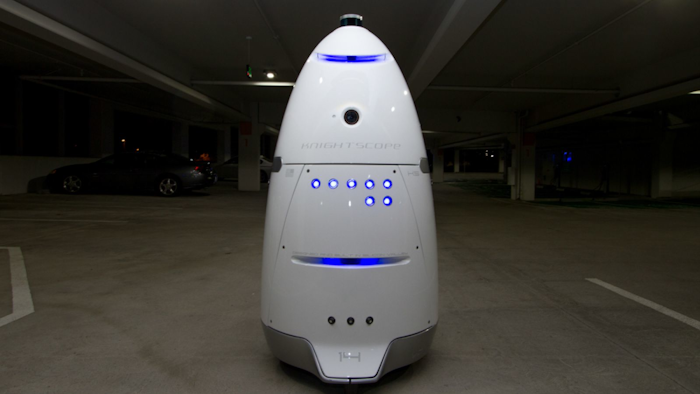 A Silicon Valley security tech company on Wednesday issued a "formal apology" after one of its security robots allegedly rolled over a 16-month-old boy at a California shopping center last week.

Knightscope Inc. said in a statement that the child ran toward its K5 Autonomous Data Machine and, when the robot veered away, backed into it and fell down.

The boy's parents told KGO-TV in San Francisco that the robot knocked their son down and rolled over him during a trip to the Stanford Shopping Center.
The K5, the station reported, is about 5 feet tall and weighs 300 pounds and was deployed at the mall last year to alert security personnel to known criminals or sudden changes in the environment. The company said it typically patrols at speeds of about 1 mile per hour.

Knightscope said that the robot did not sense any vibrations during the incident and, as a result, its motors did not fault. The episode lasted a few seconds and left the boy with a scrap and bruise on his leg.

The company apologized for the "freakish accident" but noted that the incident was the first reported problem involving the K5 in more than 25,000 miles traveled and more than 35,000 hours in operation.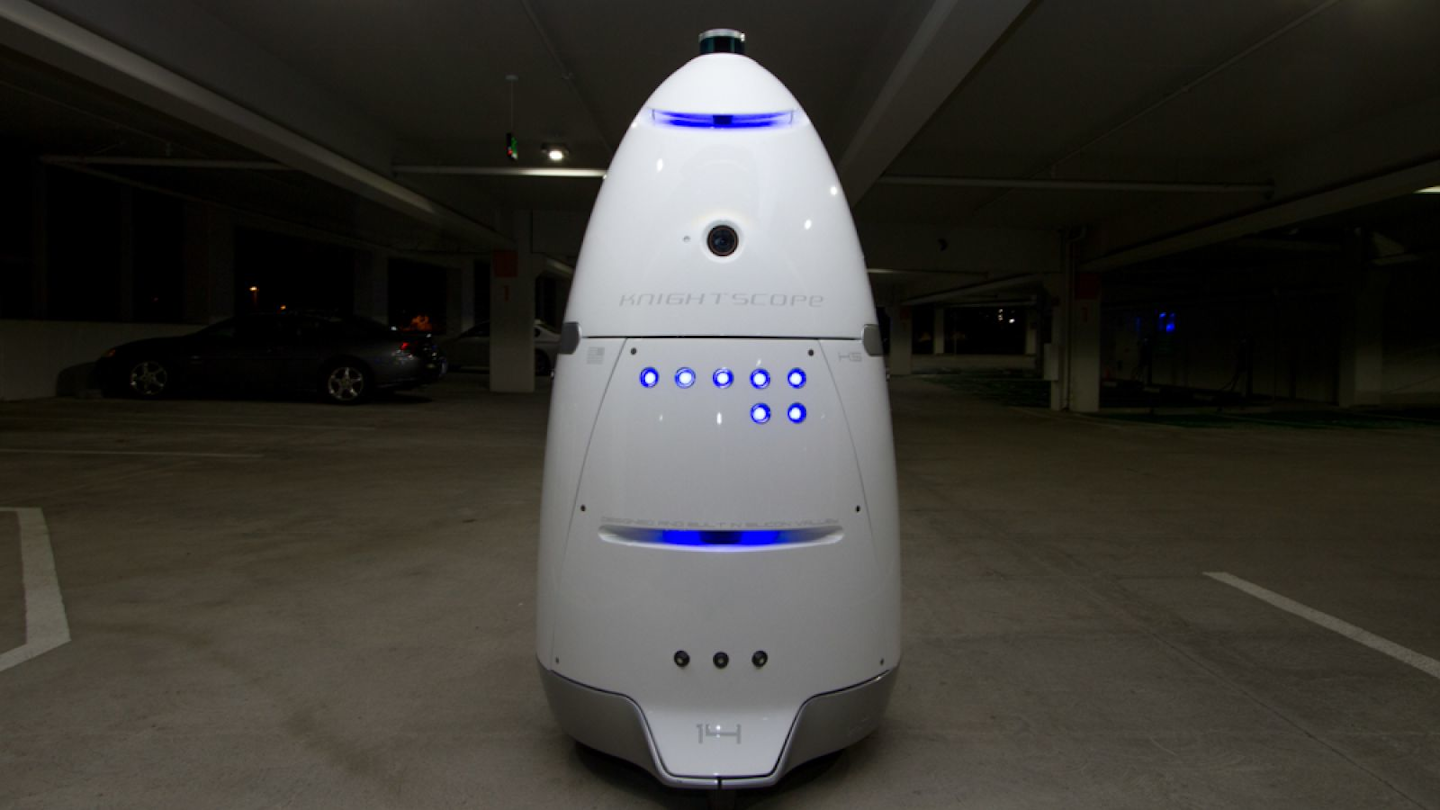 "Our first thoughts are for the family and we are thankful there were no serious injuries," said chairman and CEO William Santana Li. "Our primary mission is to serve the public's overall safety, and we take any circumstance that would compromise that mission very seriously."

Knightscope invited the family to its headquarters to explain its technology as well as listen to their concerns and learn from the incident. The company said that it had reached out to the family "on numerous occasions" without reply.