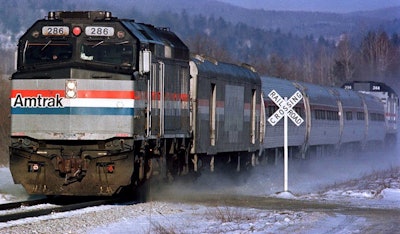 Safety technology that can prevent crashes like a deadly passenger train derailment in May has been activated on Amtrak tracks between Philadelphia and New York.
Officials say the technology called Positive Train Control, or PTC, was activated over the weekend, completing the safety system along the railroad's busy Northeast Corridor. PTC was activated on the Philadelphia-to-Washington section a week ago, and the stretch from Boston to New Haven, Connecticut, was already operational
Investigators say the May 12 crash in Philadelphia that killed eight people and injured about 200 could have been prevented if PTC had been operating.
PTC uses GPS and other tracking systems to automatically stop trains in danger of derailing because they're speeding, are about to collide with another train or are about to enter a work area.