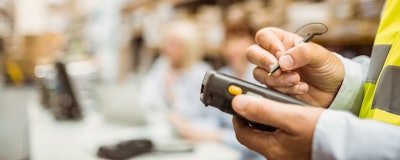 When Microsoft announced plans to curtail support for its mobile operating systems, a large equipment manufacturer embraced an Android alternative, including Android rugged devices that would support much of its production, logistics and related processes.
There was a snag, however. A big one.
The manufacturer's decision to migrate from Windows Mobile/CE reflects the industry's best practices as performance and security risks mount around the increasingly obsolete Windows OS. Android has become a favored option with its growing reputation for reliability, flexibility and security.
Although its migration strategy involved both the OS and ostensibly compatible rugged devices, the company discovered that its customized backend systems could not accommodate the new devices' larger screen size. It was back to the drawing board at additional cost and lag time to modify the Telnet screens.
This real-life episode had a happy (if expensive) ending. Still, the experience is a useful reminder that OS and device migration can get complicated.
VDC Research paints a sobering picture of a rugged device universe that may include more than 10 million Windows-powered handheld computers and other mission critical applications. While nearly every company knows that migration is inevitable, some are postponing action or failing to consider potential migration challenges, including mobile requirements analysis and lifecycle management.
As our manufacturing use case shows, and as VDC points out, the requirements analysis must include integration with other systems, including backend applications and databases. There are three critical steps manufacturers can take to touch all bases.
Make Windows migration a priority
If a company hasn't already developed and implemented a Windows migration strategy, it should get cracking. Delay can significantly increase security risks as well as operational threats while adding to support and maintenance costs.
With Microsoft's decision to pare down mobile device support, essential security upgrades have either been discontinued or will be phased out over time. A global cybersecurity company has identified rising mobile cybersecurity threats in such forms as data leakage, spyware and broken cryptography, so it's important that mobility investments are up-to-date with the best available defenses against cyber invasion.
On the operational side, one study of handheld devices showed that lost productivity due to failed devices account for 49 percent of the five-year total cost of ownership (TOC) for mobile devices. Device failures rise exponentially over time. VDC found that nearly one-in-10 devices failed after four years with each percentage point increase leading to a 5 percent TOC increase.
But let's say that a company already accepts the need for migration and, in fact, already has deployed a migration strategy. If that's the case, it's vital that the strategy is managed effectively and expeditiously, with clear objectives and clean lines of management responsibility.
Move quickly but prudently
Speed is important, but there is truth to the old adage that haste makes waste. Find the time and resources needed to fully understand technology options as they map to business needs. In defining "business needs," include seemingly unrelated business activities—such as how the OS and mobile devices can help improve customer service.
If your in-house technical resources are limited, consider such options as Mobility-as-a-Service (MaaS). This can be a cost-effective form of IT outsourcing that enables a business to bundle services, devices, applications, management platforms and analytics. It is also a way to future-proof mobile investments with its flexibility in upgrading a mobile ecosystem as technology evolves.
Keep in mind that migration is not purely a technical issue best left in the hands of an IT team. Getting user input is vital, be it on a production floor, warehouse or with customer-facing staff.
Base decisions on long-term strategic needs
Approach migration with an eye on the company's distinctive business requirements. This covers current supply chain and production requirements as well as anticipated future business needs as the enterprise evolves or competitive conditions change.
Manufacturers also need to prepare for future waves of technological innovation. A favorite example is the rise of the Internet of Things (IoT). Many of us still assume that IoT is basically the ability to have Amazon's Alexa turn off the lights, play classic jazz or, unfortunately, record private conversations. But IoT is having a big impact on major enterprises. For the industrial sector, the Internet of Things even has its own acronym—the IIoT, or the Industrial Internet of Things.
In a world where linked sensors help factory managers create a predictive model of failure for key parts, there is a lot of potential for creating value by, for example, limiting unplanned downtime and extending the pre-maintenance lifetime of a valuable asset. With IIoT and other innovations, the selection, care and feeding of the right mobile ecosystem will become exponentially more important over time.
Marco Nielsen is Vice President of Managed Mobility Services at Stratix Corporation.