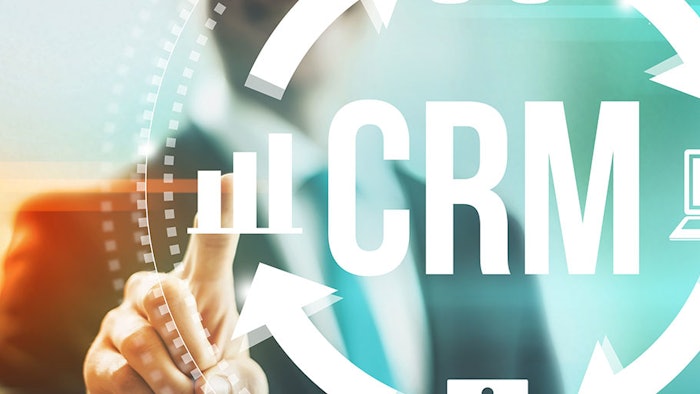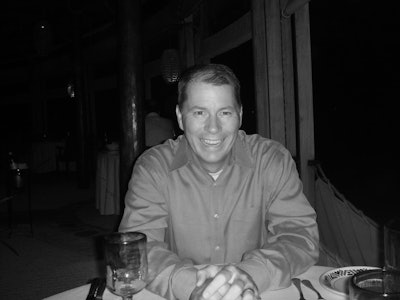 Manufacturers are always searching for a competitive advantage. That quest isn't just a common feature in the DNA of successful manufacturers; it's a necessity. With margins always thin and global competition fierce, manufacturers have understandably embraced everything from Big Data and digital transformation to just-in-time and lean manufacturing principles in order to gain a crucial edge.
Though it doesn't receive the same attention as topics like Big Data and digital transformations, a real secret weapon of many successful manufacturers is the embrace and continual maintenance of a powerful CRM. Implemented properly and regularly assessed to ensure that it can meet a company's always evolving business priorities, CRM systems provide a level of visibility, accountability, and communication that manufacturers need in order to run efficiently, keep customers happy, and win new business.
Here are three big reasons why a CRM should also be your secret weapon:
Accurate forecasts
Let's be honest, there are plenty of things that can keep a manufacturer up at night. Whether it's shifts in the tastes of consumers or gyrations in global economic conditions, manufacturers are inevitably among the first to feel the impact.
Responding effectively to these inevitable changes is a basic reflection of the very purpose and mission of manufacturers: To make just the right amount of high-quality products to meet customer demands in the most economical and time-efficient manner possible. The accurate forecasting enabled by a powerful CRM helps manufacturers sleep at night because it provides the visibility needed to always have the right amount of raw materials on hand in order to make the right type and number of products the market demands. This translates into fewer back orders and less waste, but also quicker turnaround times and the ability to respond quickly to changes in the marketplace.
The right CRM also integrates easily with your ERP, which means that the CRM can be a single source of knowledge about customer demand and a manufacturer's ability to meet it. And when all of this forecasting information is available on a mobile app, that makes it simple and fast for managers and executives to access the information they need to make decisions that will have a meaningful impact on their business.
Instead of being burdened by the carrying costs of too much inventory or lag times because you don't have the material to fulfill orders, a powerful CRM can keep customers happy and your company efficient. This delicate balance is especially important for tech factories that have to be flexible and nimble. The lean manufacturing approach most of these factories have embraced requires the ability to manufacture sufficient volumes of products within weeks.
Improved relationships
The foundation of all good relationships is trust. That includes the relationship between a manufacturer and its customers. When a manufacturer's sales or customer service team is able to respond to customer inquiries about the status of an order with quick and always accurate information, that will quickly help the manufacturer be seen as a trusted partner rather than a vendor
That is possible when manufacturers consolidate information from across their business into a continually updated CRM system. When this happens—and when sales functions are automated through the CRM—it frees up more time for salespeople to cultivate the relationships they need to provide an accurate assessment of demand in the marketplace. More time to understand the marketplace and its demands also means that a manufacturer can better anticipate bubbling trends and develop plans that anticipate new developments. It also means that knowledge about a customer and a market can be used to improve a manufacturer's marketing and customer support efforts—helping to streamline business operations, lower costs, and boost profits.
While trust in a manufacturer's sales and customer service team is vital, complete transparency can be even more powerful. CRMs allow for the creation of customer portals that provide visibility into a manufacturer's production process. When customers, distributors, and resellers have access to this type of up-to-date information, their confidence in you as a partner soars. Of course, the opposite is also true. When a manufacturer is vague, evasive, or just flat out wrong about the status of an order or where something is in the production process, their credibility is diminished. A CRM system helps prevent that.
Better Short- and Long-Term Planning
The improved forecasting that is made possible by CRM can have a dramatic impact on a manufacturer's short- and long-term production planning. Obviously, no two manufacturers are alike, but the ability to include highly accurate pipeline forecasts is a critical ingredient in making good long-term decisions about capacity. When manufacturers can combine historical and other data with CRM-aided forecasts, decisions about large capital investments in factory equipment can be made with more confidence. As short-term planning among manufacturers shrinks from anything less than a year to as little as a few months, accurate forecasting becomes increasingly important. Accurate and intelligent sales data means that orders of raw materials needed to make products quickly are tied to real world conditions.  
Mickey Patton is President and CEO of Clear C2.