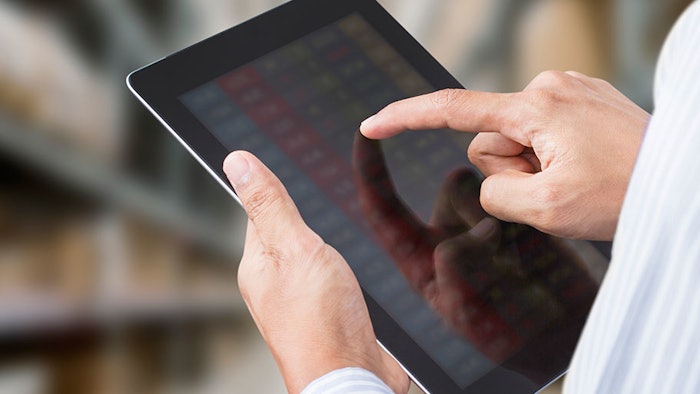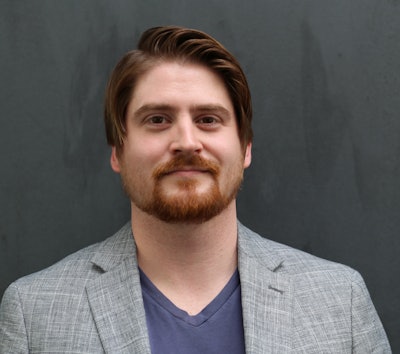 Today's manufacturers know that a quality ecommerce site can give them a competitive edge. In fact, a new survey found that 81 percent of manufacturers say increased sales is the number one reason why they're investing in ecommerce technology.
But manufacturers also know that the complex sales journey for B2B buyers doesn't align well with the typical B2C ecommerce experience. For instance, the process of buying a fleet of trucks is significantly more complex than a simple Amazon checkout. That means manufacturers likely won't see a boost in sales from their ecommerce sites unless they have the right supporting technologies in place.
Many manufacturers find they can effectively upgrade the complex B2B buying process with an enterprise configure-price-quote (CPQ) solution that provides product and price configuration capabilities. A modern CPQ tool that can support a B2B ecommerce strategy streamlines the end customer experience by making it easy for buyers to customize their products, receive quick price quotes and make purchases digitally.
If you're a manufacturer looking to invest in an enterprise CPQ solution, you've made the right choice. But to maximize the benefits of your solution, work with vendors that meet your business's unique needs.
Ask These Ten Questions in Your CPQ RFP
The RFP process is designed to help you carefully vet vendors. But if you're looking for your first enterprise CPQ system, you may not know exactly what to look for. To find the right solution for your business, make sure to include these questions in your RFP:
1. Does the CPQ solution integrate with our required existing platforms, such as our ecommerce platform, CRM system and ERP solution?
Your CPQ system should be able to evolve along with your business, so look for agnostic (or non-native) CPQ solutions. For example, a SAP-native solution may be great now if your business currently runs on SAP. However, it will require significant and costly customization if you add or change applications in the future due to M&A or scheduled process improvements.
2. Can the solution support and service our complex configuration requirements?
Unlike commoditized consumer products, the products you sell often require numerous configurations. So look for CPQ vendors that use behavior-based models. Systems with constraint-based configuration, specific scripts and logic methods are too rigid to enable your customers' customization needs.
3. Can the CPQ system support the sales process across all sales channels, including direct, indirect and B2B ecommerce?
As a manufacturer, you likely use multiple channels to enable sales including direct sales, partner and vendor channels, and perhaps even ecommerce. Look for a CPQ solution that provides a similar experience to your customers in each of these channels.
4. Does the solution enable B2B ecommerce with a user-friendly interface similar to B2C solutions?
While B2B ecommerce is inherently more complex than the typical B2C buying journey, business buyers still want user-friendly sites. Strong CPQ solutions will offer intuitive interfaces and dashboards, so users and customers can easily navigate through the entire process — from discovery to purchase.
5. Does the CPQ solution have guided buying and selling capabilities?
High value deals require increased face-to-face involvement from sales teams. So prioritize vendors that offer guided selling features to assist sellers in developing the best possible solution for the customer by relying on data-driven insights informed by similar past transactions and customer data. Guided buying is a process that helps potential buyers choose products that best fits their needs, and guides them towards a purchase. That way, those deals will be completed seamlessly, and your sales team can focus on larger, perhaps more lucrative deals.
6. Is the solution mobile and offline capable?
Salespeople often work remotely with customers in the field. Look for a CPQ solution that enables your sales team to quickly create quotes to send to customers from anywhere at any time — even if they're working offline.
7. What deployment methods are available — on premise, hosted (managed services) and on-demand (SaaS)? Is it easy to migrate between these methods?
Some manufacturers want the flexibility of a cloud-based solution, while others want the data control of an on-premise system. Ask potential vendors if they can provide the deployment method that fits your needs.
8. Is the CPQ solution global-ready, or is it designed for a specific market/region?
If you're a global manufacturer, or hoping to expand in the future, ask about a vendor's global capabilities. You'll need to know how the CPQ application manages foreign currencies, languages and localized product and service catalogs.
9. Does the vendor provide professional services for the implementation and integration process directly or through partners?
Regardless of the technology, system integrations tend to be a burden on internal IT teams. Look for CPQ vendors that offer experienced implementation and integration services. The best vendors will work closely with your implementation team to ensure all your requirements are met and that your solution is up and running as quickly as possible.
10. Does the vendor offer training courses regarding solution maintenance?
Once your CPQ system is up and running, you can save money by transferring the management responsibilities to your team. Prioritize vendors that offer in-person, online or hybrid training programs to make the transition as smooth as possible.
The Value of CPQ
Manufacturing is a competitive industry, encompassing more than 25,000 companies in the U.S. alone. Buyers often make final purchase decisions based on ease of doing business, price, and the quality of the customer experience.  
That's why many manufacturers turn to enterprise CPQ tools. The right tool can help sellers streamline the complex B2B buying experience by offering quick, accurate and properly configured price quotes.
Matt Noyes is a Product Marketing Manager at FPX.