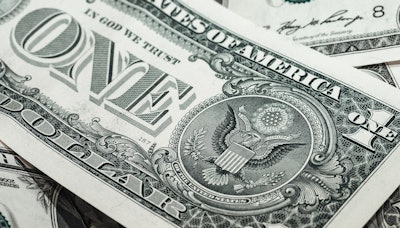 Industry 4.0 continues to be recognized as the next industrial revolution, as well as the explanation for the massive digital transformation of manufacturing and factory environments. To date, this movement has largely focused on the automation of shop floor systems and support applications of additive manufacturing, 3D printing, and sensor analytics. The idea of the Factory Stack is well explained in Robin DeChant's article Reinventing the Factory Stack and says "Industry 4.0 is not really about replacing machines and equipment but about leveraging software…, capturing data and making machines smarter." As this evolution rapidly progresses, we believe the sales function is the most logical and critical front door to enter this new Factory Stack. We have observed first hand that the success of this digital transformation must begin with the optimization and modernization of antiquated sales processes. Here's the outline for a case for sales in the Factory Stack:
Technologies are Rapidly Evolving
The fully autonomous factory parallels some manufacturers' movement towards self-service sales models and 'B2B Commerce' (ecommerce at the B2B level). Commodity-product manufacturers are deploying e-commerce technology to replace dealers and distributors (like they did with machines/robots and factory workers). For products that are highly configurable or modular, engineers currently spend up to 60 percent of their daily time supporting sales and the quoting process. The automation of this quoting process gives engineers this time back to focus on innovation and research and development. New sales tech alleviates the historically high head-count involved with dated manual sales methods. It is these methods that are rapidly being phased out in favor of new sales automation platforms.
Virtual Collaboration
The most tech-forward manufacturers are looking to capitalize on mobile-based, 3D and AR applications to empower sales toward faster and more accurate selling. Sound familiar? Manufacturing sales enablement technology puts engineering knowledge in the pocket of sales reps and allows for collaboration towards greater efficiency within the sales and quoting process. What's more, virtual collaboration with the customer, in the form of visual, shoulder-to-shoulder selling, leads to higher consumer confidence in the product or system being quoted. As the dealer/sales role evolves with the Industry 4.0 factory stack, success within manufacturing sales channels will be directly aligned with digital, engineering-based technology.
Capture Valuable Data
Smart sales tools like Visual CPQ for 3D and AR configuration collect 'sales interaction data' during the quoting/configuration process to provide insight into manufacturing sales channels. This data is leveraged to provide better support for dealers/distributors, and is also used to improve processes on the factory floor and facilitate a buying experience that maximizes profits and drives buying behavior towards products with lower production impact.
Leverage Software to Connect "Sales to the Shop Floor"
Connecting the customer to the factory means more than simple back-end visibility after production. Real-time visibility from quote to product delivery is critical for optimal flexibility and demand prediction within Industry 4.0. An easy way to think about this is visualizing sales to shop floor functioning as a data collection ecosystem for manufacturers. As Robin's article suggests, using software to collect and analyze data in each and every step of the manufacturing process is giving tech-forward manufacturers a serious and measurable edge over their competitors.
Sales automation software can move the customer input to the front of the value chain by immersing the customer in the configuration and design of each product. Sales applications capture data on the buying process in real time and allow this data to flow up the value chain back to the manufacturer. This results in the most efficient way to identify and adapt to changes on demand, ultimately increasing speed to market.
Closing Remarks for Sales 4.0
Sales automation is imperative to consider during your Factory Stack 4.0 revamp. Changing the customer buying experience from start to finish and beyond is what sets you apart from the competition.
Have you invested in transforming your antiquated sales processes with modern technology, including 3D and AR tools that your customers are already expecting?
Are you prepared for the upcoming generation of Millennials that will have more spending power than the previous two generations combined?
Forbes shares that "Millennials will be a boon for companies as they develop products and practices in an increasingly digital, customer-driven and fast-moving business environment." Shifting your sales tech from manual, non-visual processes to automated, immersive and rich visual experiences will drive businesses forward, faster.
Prior to Industry 4.0, production was the bottleneck to growing a successful company and customer base. Now, the bottleneck in manufacturing is the front end sales process. Specifically, the bottleneck is an inefficient quoting process involving large, static Excel spreadsheets, a cumbersome back and forth between sales, the customer, and the engineer, and multiple quote iterations. This can all be remedied with sales enablement technology. To ensure a streamlined process from customer to sales to shop floor and back to customer, sales processes must be overhauled and aligned with current sales enablement technology. Manufacturing sales must be as advanced as the shop floors that support them. Without leveraging sales enablement technology in conjunction with shop floor process improvement, an antiquated sales process becomes the new bottleneck limiting corporate growth and stifling Industry 4.0 investment. Why spend money to improve the bottom of the production process if the top of the process (sales) is still horribly inefficient? Always remember, sales drives production.
Marc Murphy is CEO of Atlatl Software.