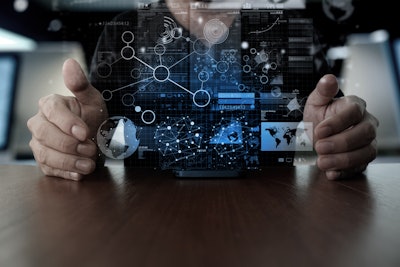 Industry 4.0, which was long overdue, changed the manufacturing game for the better. It was all about making systems and processes smarter, more efficient and more precise through the application of modern technology.
Because Industry 4.0 heavily favors automation and unprecedented levels of productivity, many companies have now adopted technologies such as the IoT, AI, big data, remote and cloud computing and advanced robotics.
The term Industry 4.0 refers to the fourth industrial revolution, hence the name. Of course, some companies and organizations are still working out the particulars of 4.0's resulting transformation.
For anyone who hasn't adopted these technologies, 4.0 is still very much in the now. However, many companies at the forefront of technology have already moved on to the next generation: Industry 5.0.
The easiest way to explain 5.0 is that it takes the automated and efficient concept and injects it with a traditional, personalized human touch. Adopting more conventional human-based setups might sound like a step back, but there's a good reason for it. It's less a move backward or transformational shift — such as 4.0 — and more a merger or collaborative operation.
Industry 4.0 vs. Industry 5.0
4.0 is largely about connecting operational chains to generate more value, which companies can achieve by adopting processes that promote efficiency. In manufacturing, for instance, the goal is to reduce waste, improve productivity and operations and make better use of systems and strategies.
It's also about learning more about how to connect different systems. As an example, a piece of hardware might reveal when it needs service, when it is nearing failure or even how a user can improve it to deliver better results. The IoT, alongside many other technologies, has made this possible.
Industry 5.0 is the future, the next generation and natural progression of the industry. The good news for those who already feel like they're behind is that it's still evolving. Companies in the manufacturing industry are working to discover what 5.0 means for them. However, in general, 5.0 is about reintroducing the "human touch" component to modern manufacturing processes and systems.
While the third industrial revolution was about mass production, and the fourth focused on mass customization and efficiency, the fifth is all about personalization or creative production. It's the best fit for applications or services where a personalized and human touch provides better customer experience. Fashion and apparel development is a prime example of a segment that is ripe for improvement with Industry 5.0.
Human intelligence will be working in tandem with cognitive computing to produce more value-added products and goods. Industry 5.0 will allow customers the option to personalize their order, en masse. Think about customers being able to select precisely the kind of shoes or clothing they want — choosing colors, style, material — before it even gets produced.
Collaborative Robots Will Take the Lead
Collaborative robots, or "cobots," will merge the human touch with modern technological equipment. These are so much more than autonomous, industrial robots that are generally unsafe or off-limits to human counterparts. Cobots work alongside their human colleagues, improving processes and productivity, helping them complete their work.
More importantly, they will enhance human-based craftsmanship by boosting speed, accuracy, precision and output. The human workers will still be able to give their personal care to items like fine watches and jewelry, craft beers and foods, designer clothing and even software. Finely crafted items with human involvement really catch the eye, and cobots will make that happen again — only this time in greater quantities and supply.
The Incremental Upgrade
It's also important to understand that, unlike the generations before it, 5.0 is more of an incremental upgrade or revision to the industry. The digital and automated technologies of the previous generation still exist and are the primary driver for development. However, in 5.0, they deliver more personalized experiences and offerings.
The benefits of injecting the human touch back into the industry are twofold. Modern technologies give customers the kind of value-added, human-developed products they demand, and average workers get more meaningful, valuable jobs as a result.