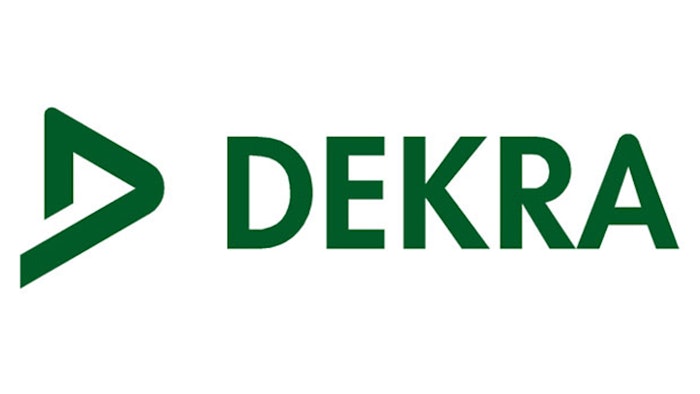 Oxnard, CA — DEKRA Organizational Safety & Reliability, a global leader in safety at work, has launched a new technology, Exposure Based Safety (EBS), a standard beyond Behavior-Based Safety.
The Exposure Based Safety technology is a new approach to reducing risks in the workplace, fueled by new science and technology. Fundamentally, it is based on understanding the interaction between employee behavior and workplace environment — which can lead to injury — and introduces cutting-edge elements to mitigate risk.
With EBS, organizations will have access to the latest mobile and dashboard technology combined with 30 years of best-in-class safety results from DEKRA. Furthermore, EBS technology incorporates new knowledge on brain-centric hazards from neuroscience and better addresses exposures that can lead to life-altering or life-ending injuries.
"We wanted to bring an updated behavior-based safety (BBS) application to market. Why? A recent survey shows 4 out of 5 companies in the US use some form of a BBS system. Coupled with our own experience and research from the University of Cambridge, we uncovered the key elements that produce results the fastest with the least effort. The launch of our EBS technology is an elegant combination of science and technology, an upgrade to all behavior-based safety processes that have come before it," said Ted Apking, President of DEKRA Organizational Safety and Reliability.
Exposure-Based Safety technology enhances the organizational safety approach through education, skills training, and in-the-field coaching and guidance that will equip organizations to successful implementation.
"What used to take months under the previous BBS models, will only take weeks with EBS technology. Now safety leaders will be able to engage all members within their teams to enable observations and feedback to start faster, leading to quicker behavior change and reduced exposure," added Jim Heinzman, Principal Consultant at DEKRA Organizational Safety and Reliability.
As an introduction to the technology, DEKRA published a new whitepaper, "Moving Beyond Behavior:
4 Steps to Creating an Exposure Focus in Your Safety System" covering:
Why it's time to move beyond behavior to target exposure
The factors that contribute to injury exposure
How leaders can create a safety system that combats exposure
What exposure management looks like at each organizational level