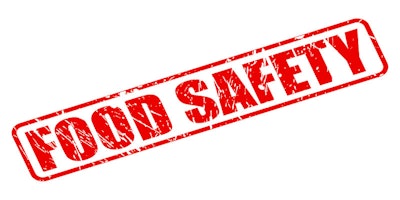 The food and beverage industry has always had to deal with laws and regulations regarding food manufacturing safety. In recent years, this industry has experienced increased scrutiny and an assortment of new regulations, including:
The Safe Quality Food (SQF) program
Hazard Analysis and Critical Control Points (HACCP)
International Organization for Standardization (ISO) 22000
Food Safety Modernization Act (FSMA)
These regulations, as well as heightened interest from consumers, safety organizations and enforcement officials, have increased the need for the food industry to operate with clearly defined policies and principles. Food safety and quality are the top business concerns for all manufacturers, thereby making good manufacturing practices (GMPs) absolutely critical.
Staying Compliant with Ever-Changing Requirements
Compliance to quality standards is a requirement for doing business in today's competitive environment, and many stakeholders now demand proof that manufacturers are adhering to those standards and following GMPs to ensure food safety. GMPs address the provisions to ensure that food is safe and has been prepared, packed and stored under hygienic conditions. It is also a prerequisite program for HACCP.
In the event of a complaint or legal issue, proof of effective GMPs help verify that a manufacturer has taken the necessary steps to ensure its food products are safe. HACCP is incorporated into the ISO 22000 standard, and it involves identifying and controlling hazards through prerequisite programs or critical control points throughout the food production and preparation process. SQF, which combines HACCP and ISO protocols into its certification standard, is the only initiative of its kind that addresses both safety and quality at the same time.
Food and beverage manufacturers now demand that their suppliers demonstrate SQF certification because it provides assurance that ingredients a supplier has handled, produced, prepared, processed and distributed have been held to the highest standards available. A recall in today's environment is potentially catastrophic for a manufacturer on many fronts. From the possibility of a public relations nightmare to the negative effect it can have on current and future public trust, a recall can potentially ruin a manufacturer. Many of these rules and regulations go beyond the subject of recalls. The real goal with food safety and quality on the whole, and at all levels of the supply chain, is to ensure all entities involved follow the same standards and practices and adhere to all the current regulations, initiatives and mandates.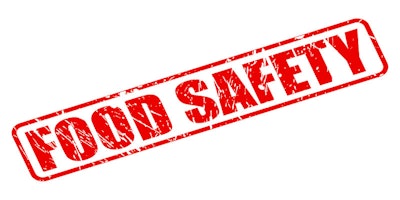 ISO22000 and the Food Safety Modernization Act
Two major regulations impacting how food and beverage manufacturers manage safety and quality throughout their processes are ISO22000 and the Food Safety Modernization Act.
The three major points of ISO22000 are as follows:
Organizations must combine the ability to demonstrate the commitment to food safety with the ability to document food safety procedures. These procedures cover all business areas, from inbound receipt of ingredients through the outbound shipping of finished goods.
Personnel must be competent in food safety procedures. This requires all companies to have a mandated training program for all employees in every area of food safety with periodic training updates.
Acceptable food hazard levels must be specified. This identifies and sets quantitative levels of hazard by a contaminant to allow for easy measuring and identification. It clearly defines degrees of severity that can be used to grade hazard levels.
The FSMA, which is enforced by the Food and Drug Administration (FDA), was signed into law in January of 2011. This act made major updates to food laws that had not been changed in many years. The FSMA is split into four areas:
Prevention of food safety hazards
Detection of the response to food safety problems
Improving the safety of imported foods
Miscellaneous provisions
This law contains new regulatory provisions, and gave the FDA new powers. The FDA now has the authority to order recalls of contaminated food products and detain food based on evidence that the food is contaminated or misbranded. Stricter documentation is required throughout production with tighter regulation for "license plating" food and food ingredients throughout the manufacturing process. The act also affects importers and exporters by making them comply with a new set of certification and compliance requirements. One of the highlights of this law is that it shifts the role of the FDA from one of reacting to the outbreak of food issues to one of preventing them from occurring with strong guidelines in terms of handling, processing and preparation. Ultimately, this law impacts the final seller of food products, the source of the ingredients and everyone in between that comes in contact with the goods.
The Solution to Managing Regulations
A key tool for implementing initiatives and improving safety and quality throughout the supply chain is a food safety management system (FSMS). A FSMS is a company's program strategy for maintaining and executing a food safety program to encompass and adhere to internal and external standards, regulations and requirements.
An automated FSMS helps all manufacturers adapt to regulations for food quality and safety. Compliance with recognized quality standards, such as ISO and SQF, is a requirement for doing business in the food and beverage domain. With a FSMS, organizations can very easily and successfully manage the following key management standard challenges:
Management of many disconnected, and often manual, systems to satisfy requirements
Compliance with the standards, while minimizing audit time
Elimination of redundant data entry
Ability to access real-time key performance indicators at enterprise levels
Seamlessly sharing data across unique processes
Documentation controls
Auditing to corrective action for findings
Track-and-trace capabilities
Recall management — in the event one is necessary
Deploying a quality management solution that is completely scalable and reliable allows companies to focus on their core competencies without worrying about staying on top of compliance requirements.