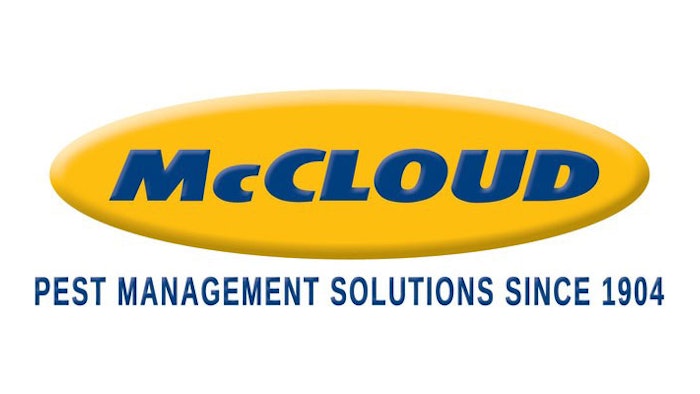 SOUTH ELGIN, Ill., July 25, 2017 (PRNewswire) — McCloud Services on Tuesday announced a new date and location for its annual Pest Invasion integrated pest management and food safety seminar. The 2018 seminar will take place on Tuesday, January 23, 2018 at The Hyatt Lodge at McDonald's Campus in Oakbrook, Illinois.
The all-day seminar will feature valuable information on timely topics related to pests and other contamination concerns for the food supply chain of custody, including public health importance and FDA regulations, pest exclusion and sanitation, foodborne illness and security. The annual conference is attended by over 300 professionals from the food, pest management and environmental health industries.
Confirmed speakers and topics for this year's conference include:
James Miller, Trece and Anna Berry, McCloud Services: Using Pheromones to Monitor and Control Stored Product Pests
John Spink, PHD, Food Fraud Initiative, MSU: Food Fraud
Information on additional speakers and presentation topics will be announced in the coming weeks.
About McCloud Services
McCloud Services is a leader in integrated pest management solutions, serving the food supply chain of custody, health care, hospitality, property management, retail industries and residential markets. With a foundation of 113 years of industry and market experience, McCloud Services carries out its mission to protect health, food, property and the environment while ensuring the safety of its employees and the public. McCloud Services is a regional service provider with locations in 11 states.  For more information, please visit: www.mccloudservices.com.