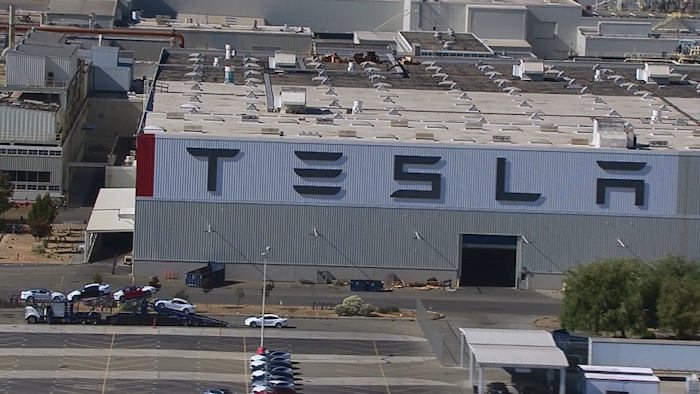 Tesla's California auto plant saw a higher rate of workplace injuries that the U.S. auto industry as a whole in recent years, a newly released report found.

California-based workplace safety nonprofit Worksafe reviewed Tesla's filings with federal labor authorities and found that the Fremont, Calif., factory's rate of 8.8 injuries per 100 workers was 31 percent higher than the overall industry rate of 6.7 injuries in 2015.

The facility's rate of 7.9 days away, restrictions and transfers due to injury was also more than double the industry rate of 3.9.

In addition, the report said that the Fremont factory's 8.1 injuries per 100 workers and DART rate of 7.3 in 2016 was likely in excess of the industry pace for 2016, as well.

The report comes as Tesla prepares to dramatically increase vehicle production and introduce its first mass-market electric vehicle.

The company contends that its safety record exceeded industry standards, but Worksafe argued that the data cited by Tesla was incomplete and questioned "the reliability of the company's recordkeeping."
Workers also alleged that the company put intense pressure on employees to keep the production line running and that obtaining OSHA records from Tesla in the first place required "several attempts."

"It shouldn't have to be that way," body repair technician Jonathan Galescu said in the report. "Workers shouldn't have to risk retaliation just to learn more about safety in the workplace."

Tesla reportedly responded with a statement that it aims to become the industry's safest manufacturer and already has "the lowest injury rate in the industry by far."

"We may have had some challenges in the past as we were learning how to become a car company, but what matters is the future and with the changes we've made," the company said.