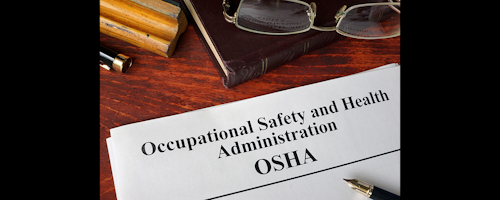 Democratic lawmakers this week introduced legislation that would restore the ability of federal labor authorities to penalize employers for certain record-keeping violations.

The measure, which authors named the Accurate Workplace Injury & Illness Records Restoration Act, likely faces long odds in the Republican-controlled Congress after largely party-line votes to overturn the rule earlier this year.

The OSHA rule, implemented during the final months of the Obama administration, allowed authorities to cite employers for record-keeping violations throughout a five-year window after a 2012 court case had limited it to six months.

Republicans argued that the rule was overly burdensome for businesses, and the House and Senate voted to reject it under the Congressional Review Act, which allows Congress to strike recent federal regulations without the threat of a filibuster in the Senate.

President Trump — who observers speculated could give particular attention to OSHA given his tenure as a developer — signed the measure early last month.

The authors of the bill to restore it — Reps. Mark Takano of California, Joe Courtney of Connecticut and Bobby Scott of Virginia, along with Sens. Patty Murray of Washington and Richard Blumenthal of Connecticut — said that move would enable more work-related injuries, illnesses and fatalities to go unreported.

Supporters added that their measure would simply restore OSHA's decades-long oversight of continuous record-keeping violations — and would not create new mandates for businesses.

"It imposes no new costs on employers — in fact, it may increase savings, because injuries are bad for business and cost time and money," Blumenthal said in a statement. "Responsible employers want safe workplaces. It's really that simple."