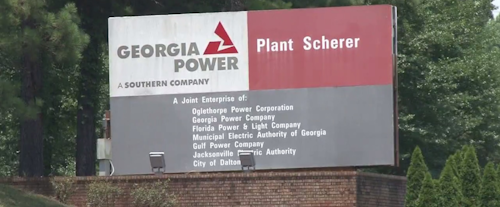 A worker died Saturday in an incident at the Plant Scherer Power Plant in Juliette, GA, and details are still largely unkown.
Reports say that OSHA stated they are investigating the incident, which the Macon Telegraph said happened at 4:30 p.m. ET. The worker, 20-year-old Trevor Bryan, died at a hospital at 11 p.m.
The Telegraph quoted Macon County coroner Joey Proctor saying, "I know he was hit in the head with some type of equipment."
WMAZ-TV cited a statement from a Georgia Power spokesman saying, "We can confirm a fatality occurred at Plant Scherer over the weekend. Safety is our top priority every day. The individual was not a Georgia Power employee, but a contract worker with GE. Our most sincere thoughts and prayers are with the family and friends of the victim during this difficult time."
No further details were available.