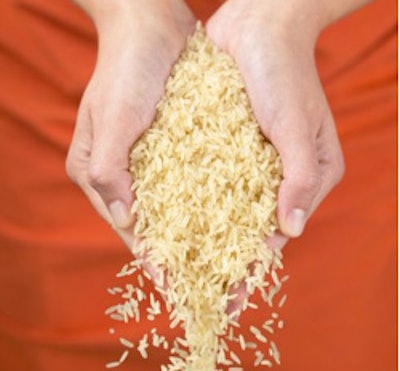 ARLINGTON, Va. (USA Rice) — A recent study linked organic brown rice to high-arsenic baby food, but the USA Rice Federation says organic brown rice syrup is not widely used in U.S. food products:
USA Rice Federation (USA Rice) is dedicated to maintaining the safety and nutritional benefits of U.S.-grown rice.  USA Rice represents rice farmers, millers, merchants and allied businesses within the U.S. rice industry, who grow and process 85 percent of the rice consumed in the United States.  

Recent media stories based on studies about high levels of arsenic in rice are misleading the public about this issue, given that arsenic is ubiquitous and present in air, soil, water, and foods. Because it is everywhere in the environment, dietary exposure to arsenic comes from a variety of different sources, including fruits, fruit juice, vegetables and other grains. There currently are no standards or limits for arsenic in food.

The most recent study of rice to receive widespread media attention focused on organic brown rice syrup. Sources in the U.S. rice syrup industry have indicated that organic brown rice syrup is not widely used in U.S. food products.

Much of the arsenic in U.S. rice is organic arsenic, the less harmful kind, versus the inorganic type, which has been linked to a variety of adverse health effects from excessively high levels in drinking water.

Research studies incorrectly compare the total arsenic in rice to the safe drinking water limit (10 ppb) of inorganic arsenic.  The drinking water standard is intended to limit arsenic exposure from water and is in addition to background exposures from the diet.  It is not intended to be applied to other sources.

USA Rice is working with federal agencies as they examine the levels of total arsenic in rice.  Further, U.S. government officials responsible for food safety regularly test food products to ensure consumer safety.  While the results of recent agency tests are pending, U.S. - grown rice remains a safe, wholesome food for all consumers.  USA Rice and its members are committed to consumer food safety.

Background levels of arsenic in rice or rice products have not been associated with health effects, unlike much higher levels of arsenic in drinking water. There are no scientific studies that have linked U.S. rice consumption to adverse health effects, nor have arsenic-related health effects been reported among populations with high rice consumption.  In fact, in the absence of drinking water with heavy arsenic contamination, arsenic health effects have not been found in any population that consumes much more rice than the average American.

Rice is a nutritious food that is fortified with folic acid, which has helped contribute to a reduction in some birth defects in infants. It is a basic staple in the diet around the world and for many American consumers.  In addition, U.S. rice has been produced and consumed in the United States for more than 300 years and has never been linked to adverse health effects.  The safety of U.S.-grown rice remains a top priority for the U.S. rice industry.