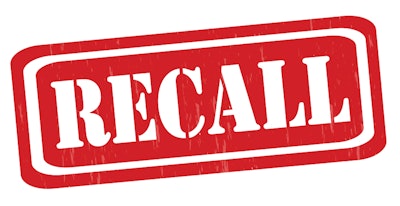 CHICAGO (AP) — The maker of Hunt's Chili Kits says it is recalling some because they might be contaminated with salmonella.
Conagra Brands Inc. said Sunday that it is cooperating with the U.S. Food and Drug Administration to recall "a limited amount" of the kits.
The company says there have been no reports of people getting sick.
Conagra says there could be salmonella in a raw material used in the chili-seasoning packets. The company says consumers should return kits to the store where they bought them.
The recalled 44.8-ounce kits have "best by" dates of April 4, April 5 and May 1, and product codes 3534619500, 3534619600 and 3534622200 below the barcode.
Conagra says consumers can call the company at 1-800-921-7404 between 9 a.m. and 5 p.m. Central time, Monday through Friday.