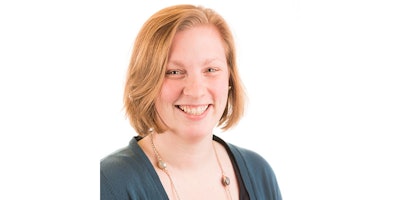 When most people consider the fire hazards in their homes, they probably don't think about the dry ingredients like flour, sugar and corn starch sitting in their kitchen pantry. However, for food manufacturers working with large volumes of dry ingredients, dust-related combustibility is a cause for concern. Food products account for a significant percentage of combustible dust-related incidents in manufacturing, and it is important to be aware of these hazards in your specific line of business.
We had a chance to speak with Caitlin Lucia, senior process engineer, Global Engineering, Campbell Soup Company, regarding dust mitigation in food manufacturing. Lucia will present a seminar on the topic at the Regulatory Matters stage at the inaugural ProFood Tech (April 4-6; McCormick Place, Chicago).
How important is the subject of dust-related combustible hazards in food processing?
Unfortunately, these hazards are generally not as well recognized as they should be, but they constitute a serious safety concern for manufacturers and their employees. They can also be a potential hazard for the communities surrounding production facilities. An in-depth study by the U.S. Chemical Safety Board (CSB) in 2006 identified 281 combustible dust-related incidents between 1980 and 2005 that killed 119 workers and injured more than 700.[1] Food products accounted for nearly a quarter of all the incidents.[2] Beyond the human toll, such events can result in catastrophic costs to facilities and equipment.
What are some key issues that processors need to be aware of?
Equipment owners and end-users must first of all be aware of the hazards specific to their dry ingredients, and with their equipment. Not all dry ingredients are the same; similar food products for taste, texture or powder behavior can have very different propensities for producing a combustible dust explosion. For example, two food starches can have wildly different dust deflagration properties because of chemical composition, particle size and moisture level.
What steps do manufacturers need to take to reduce their risk?
After understanding the risks associated with ingredients that you handle, the next step is to evaluate your equipment and management systems for compliance with the standards. A significant number of food manufacturing facilities were built several decades ago. The age of the equipment in many cases does not exclude manufacturers from the Occupational Safety and Health Administration (OSHA) General Duty Clause, or from standards set by the National Fire Protection Association (NFPA). If you have older equipment that lacks protection from combustible hazards, it's your responsibility to address the risk.
Are there special considerations for food manufacturers that don't affect other industries?
Food manufacturers need to ensure that any powder handling equipment or explosion protection devices are considered for food safety implications. For example, equipment installed in food production areas may need to be compatible with wet wash downs, and materials of construction should be evaluated for potential contamination risks. Similarly, explosion venting systems that mitigate combustion risks should be designed with potential sources of contamination from insects, birds and weather in mind. These are considerations that don't impact other industries to the extent they do food manufacturers.
What should food manufacturers consider when seeking guidance from third parties?
When looking for an equipment vendor, engineering firm or systems integrator, it's important to verify their familiarity with NFPA standards, which are regularly updated. For example, there were several significant changes in the 2017 revision of NFPA 61, the standard geared toward food manufacturing facilities. It's important that your consultants stay on top of these changes. Generally, engineers and vendors who regularly work with powder handling equipment have a solid understanding of the latest standards and guidelines.
Caitlin Lucia's presentation, "Building an Action Plan: Combustible Dust Mitigation in Food Manufacturing," will take place on Wednesday, April 5 from 12:00 p.m.-12:30 p.m. She will be available after the presentation for a roundtable discussion on the topic.
The Regulatory Matters stage at ProFood Tech offers expert insights and advice on regulatory issues facing food and beverage processors. Each 30-minute session is free for attendees and will be followed by a roundtable discussion, offering attendees the opportunity to share ideas and best practices with industry peers. The presentations will take place in comfortable seating that is part lounge, part classroom.
North America's only event focused exclusively and comprehensively on food and beverage sectors, ProFood Tech brings together 6,000 processing professionals and more than 400 of the world's top suppliers over 150,000 net square feet of exhibit floor, along with 45 hours of blockbuster educational programming. ProFood Tech is powered by global trade show leaders PACK EXPO, Anuga and The International Dairy Foods Association (IDFA). Registration for ProFood Tech also includes admission to both ProMat and Automate expos being held at McCormick Place, April 3-6.
PMMI, The Association for Packaging and Processing Technologies, produces the PACK EXPO portfolio of trade shows. For more information or to register, visit profoodtech.com.
[1] Source: U.S. Chemical Safety Board, http://www.csb.gov/recommendations/mostwanted/combustibledust/
[2] Source: U.S. Chemical Safety and Hazard Investigation Board, "Investigation Report: Combustible Hazard Study" (Report #2006-H-1), Nov. 2006, p. 33. http://www.csb.gov/assets/1/19/Dust_Final_Report_Website_11-17-06.pdf